4 In-Season Summer Berry Cocktails
Simple & refreshing summer cocktails...
Cocktail anyone?
We can't think of anything better than taking to the garden to soak up the sun with a drink in hand. The perfect companion for scorching days or slow evenings watching the sunset, the summer also offers up a whole host of ripe and delicious in-season fruits. At their best during July and august, fruits like blackberries, blueberries, cherries, and more are ideal for creating a refreshing summer take on some classic cocktails. Full flavour and readily available, these summer fruits are practically begging to be stirred, shaken, or poured over ice.
Whether you're building a summer party cocktail recipe, or just fancy a tipple for a sunny day, why not try one of these refreshing fruity summer cocktails all made with in-season summer fruit.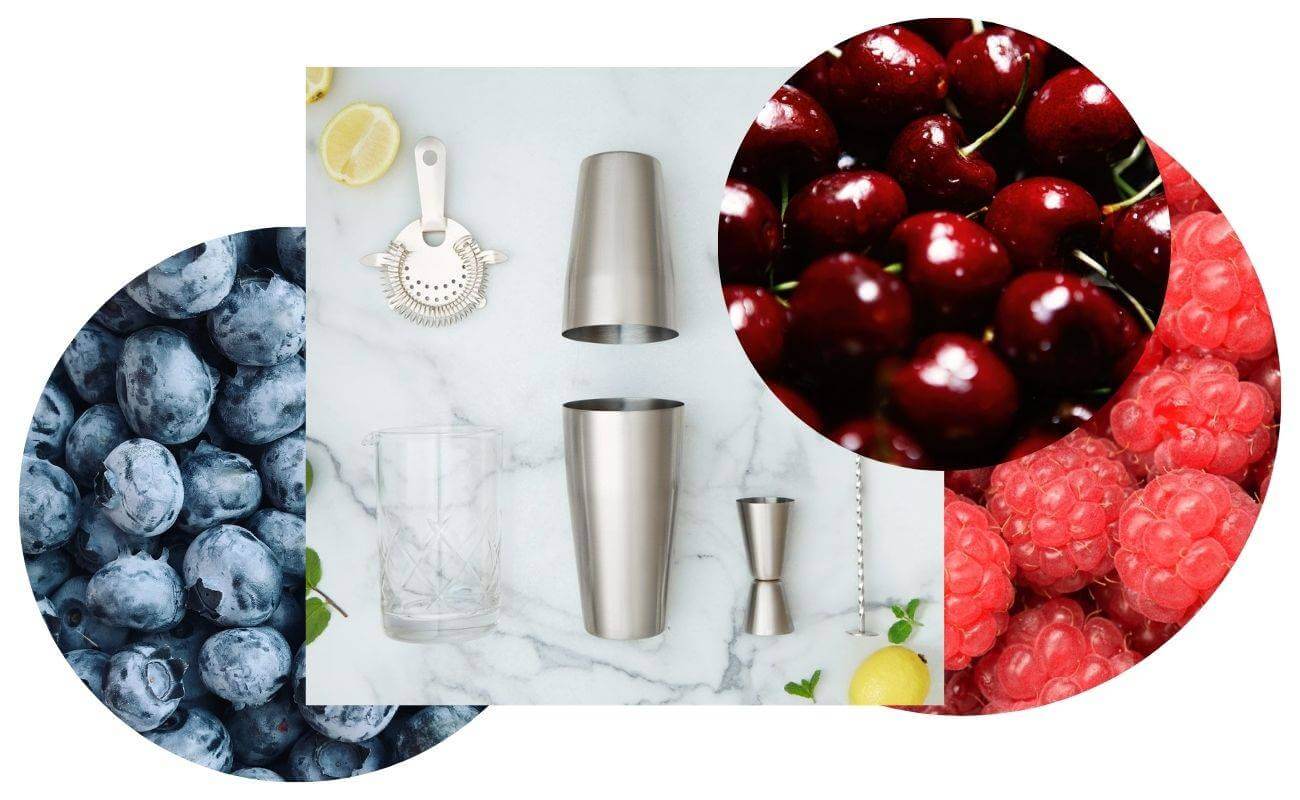 Blackberries
Blueberries
Cherries
Damsons
Rhubarb
Strawberries
Raspberries
Plums
Redcurrants
The perfect drink to make for a summer garden party, you can mix up a big jug of this refreshing take on a classic sangria for your guests to enjoy. Cooling, simple to make and full of flavour, you can really make sangria your own with any mix of fruit, but it's delicious with in-season berries…
355ml blueberry juice

355ml white wine

1 orange sliced up

1 lemon sliced up

1 pint of fresh blueberries

1 pint of quartered strawberries

355ml of soda
The simplest summer cocktail recipe around. Combine the blueberry juice and wine in a pitcher.

Add in all your berries, orange and lemon slices then place in the fridge to chill for a little while before serving.

When you get it out of the fridge ready for your guests or for a lazy afternoon, stir in the soda and serve in tall glasses with plenty of ice.
#2 Blackberry Gin And Tonic
Adding a fresh flavour to the classic G&T, blackberries are at their best during July and August so make the most of the delicious berry with this easy cocktail.
8 ripe blackberries

2 and a half teaspoons of lime juice

1 shot of gin (or 2 for a double)

Tonic water to top

Optional: Simple sugar syrup for a little sweetness
In a cocktail shaker, add the blackberries and lime juice and muddle them together.

Fill with ice, add the gin and syrup if you're using it, and shake it all up.

Add ice into a glass and strain in the blackberry gin mixture. Add your tonic, stir and enjoy.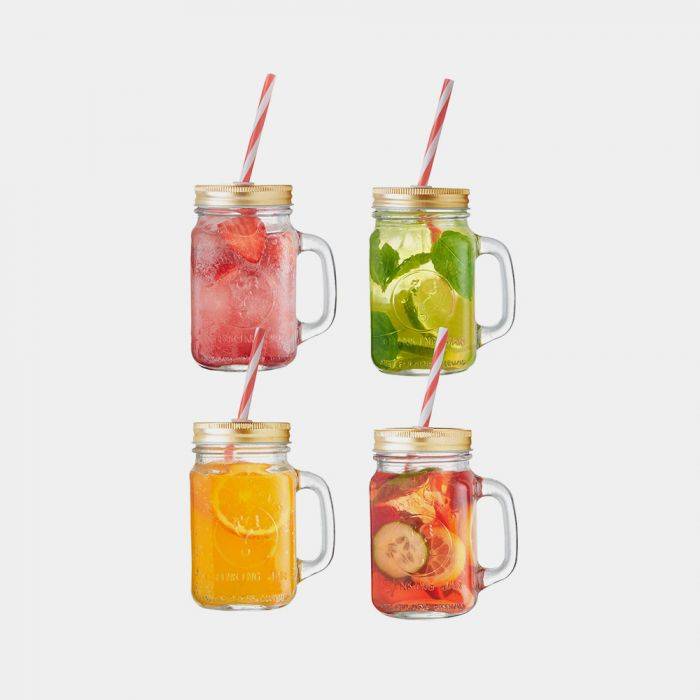 This is the perfect cocktail for warm summer nights, combining sweet in-season cherries and rich bourbon. Warming yet still refreshing, mix up these cherry bomb cocktails to enjoy by the fire pit or as a BBQ draws to an end.
½ lemon cut into wedges

5 cherries chopped up into quarters

2 shots of bourbon (or gin also works great if bourbon isn't for you)

1 tablespoon of maple syrup
In a cocktail shaker, muddle up the cherries and lemons until the juice is combined and the cherries are broken up.

Add in the bourbon and maple syrup along with ice and shake up a little bit to combine.

Fill a short glass with ice and strain in the cocktail. Finish with a cherry and enjoy.
#4 Frozen Berry Margarita
Imagine if a refreshing smoothie and a classic margarita had a baby…
Adding a fruity flavour to the sour margarita base, this frozen cocktail is ideal for those hot summer afternoons, easy to make in a big batch for guests and friends. Customisable with your favourite fruits and flavours, you can also make this recipe with frozen berries throughout the year but they're best in season.
Juice of 2 limes

100ml Bianco tequila

50ml triple sec

1 big handful of mixed berries – we love including strawberries, blueberries and raspberries.

½ a bunch of mint

Plenty of ice
Combine the lime juice, tequila and triple sec in a blender along with the berries, ice and a couple of mint leaves.

Blend it all up until you've got a smooth slush texture, you might have to stop a couple of times to add more ice or mix it up.

Salt some glasses if you like, or simply pour the cocktail into some martini glasses for an easy refreshing summer cocktail.
2021-07-13 12:06:00
0 viewed