Dining room ideas to make your house a home
The dining room. It's the home's heartbeat, a hive of activity where memories are made.
But whether we're sharing a meal, having a natter, or helping with the kids' homework, the right dining set is crucial.
But we know; it can be tricky to find the ideal dining table and chairs to fit your needs!
So, using the dining table as our centrepiece, we've collated our best dining room ideas and expert advice to help make your house a home.
Without further ado, here's our one-stop-shop for dining room inspiration, décor, furniture, and accessories.
Measure your dining room
What furniture should I put in the dining room?
Types of dining tables
Round dining tables
Dining chairs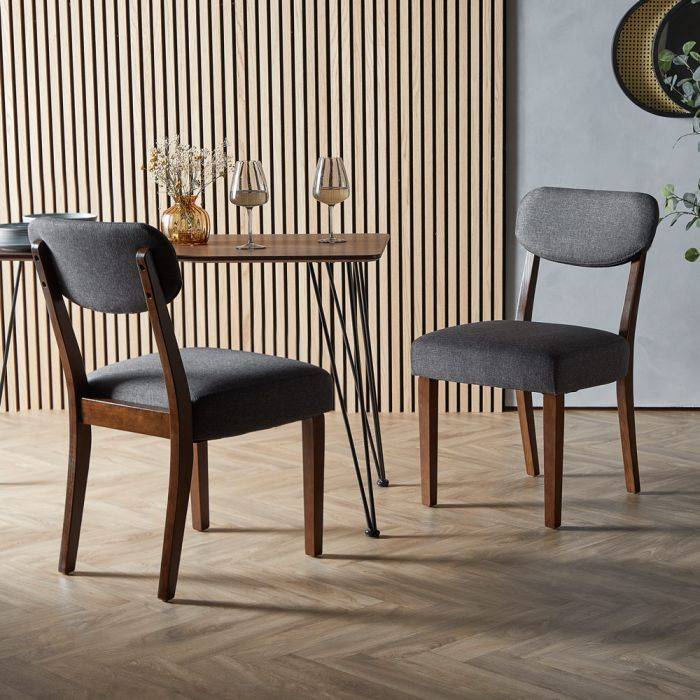 Bar stools
Dining room accessories
Home accessories are essential when putting your unique stamp on a space.
Here are a few guaranteed to level up your dining room:
Rugs
Rugs are dining room must-haves and serve practical purposes from protecting the floor to imbuing your space with warmth, texture, and a vibrant splash of colour.
Plus, they're portable and considerably cheaper than carpets or laminate flooring, so you can overhaul the room's entire look without redecorating!
Mirrors
Sideboards and shelving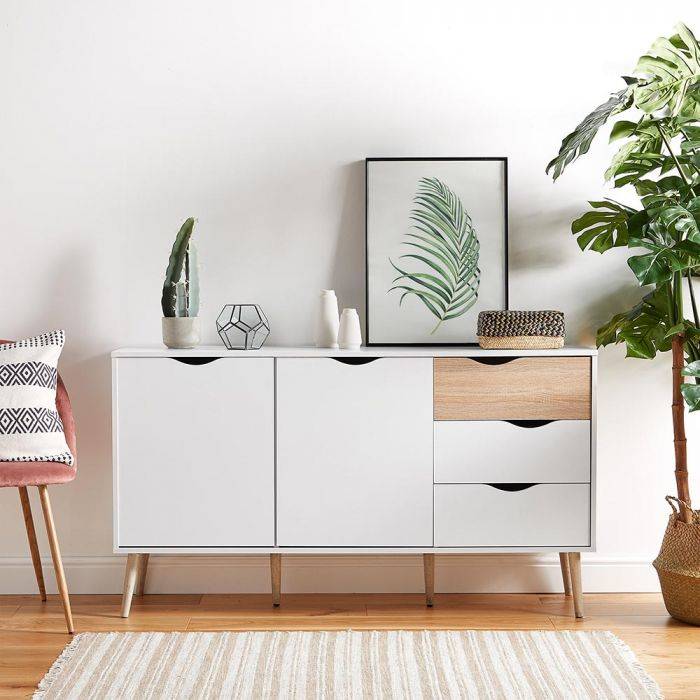 A sleek sideboard or chest of drawers are brilliant alternatives to kitchen cupboards for extras like your special cutlery, the kids' craft stash, or even your laptop and work files.
On the walls, shelves provide a perfect platform for family photos, ornaments, or your coveted vinyl.
And if you love a tipple, consider a wine cabinet to showcase your vintage vino!
Lighting
Dining room lighting is essential, especially if it's a multifunctional space.
It sets the mood (especially dimmer lights) and illuminates your dinner!
And if your dining room doubles up as an office or the kids do their homework at the table, grab a small table to light up your workspace.
Clocks
Clocks are often overlooked when decorating these days, as we all carry devices that tell the time!
But like mirrors, they make stunning statement pieces and knit together the surrounding décor.
Skeleton clocks with Roman numerals are perfect for traditional dining rooms, while you can't go wrong with a minimalist wall clock in a contemporary setting.
---
Armed with our top dining room ideas, you're ready to revamp your eating space!
And don't forget, we've got plenty more interior inspiration, home hacks, and lifestyle tips on our blog – we'll see you in the comments!
2022-04-13 10:31:00
0 viewed