How to clean artificial grass in five easy steps
Lush green, low maintenance, and the perfect pitch for garden games, artificial lawns are sweeping the nation. Forget mowing, weedkiller and lawn feed – these verdant, picture-perfect surfaces last 12-15 years with minimal upkeep.
That said, there are a few things you can do to improve your lawn's longevity, from a bit of monthly maintenance to giving it a deep clean (which is easier than it sounds!)
We'll get right into deep cleaning your fake grass to restore its lustre, before offering our top tips on artificial grass maintenance.
5 steps to lush green grass
#1 Clear your working area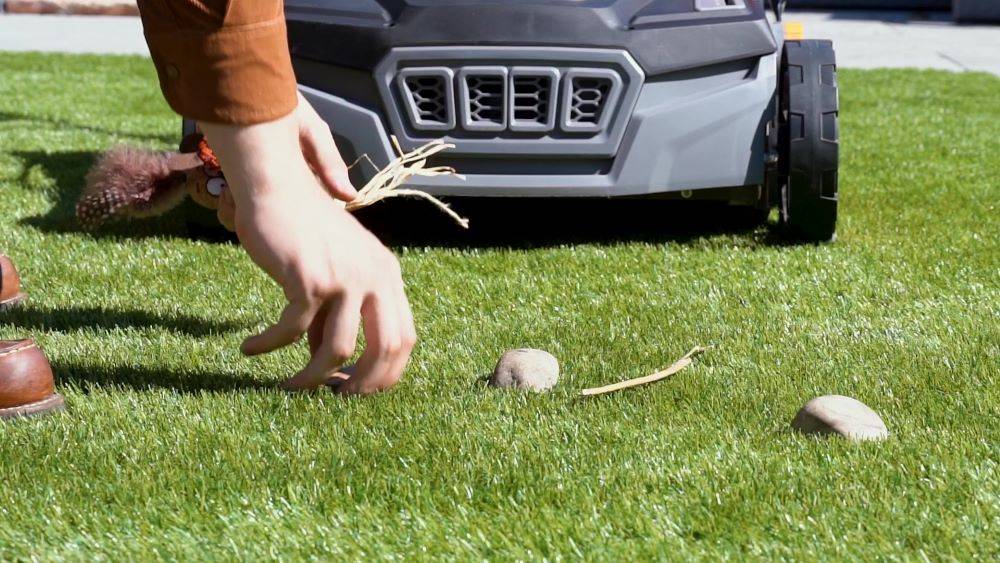 Before you start, clear the lawn of any obstacles – think kids' toys, pets, footballs, garden furniture, water features – essentially anything that'll get in the way.
#2 Use a hose or pressure washer to clean your artificial grass
Now the area's clear, give your fake lawn a good hose to eradicate dirt or spills from your last barbie.
If the lawn is soiled, grab a pressure washer, activate its lowest setting and, from a distance (preventing damage to the grass fibres), blast away the stains.
#3 Get rid of odours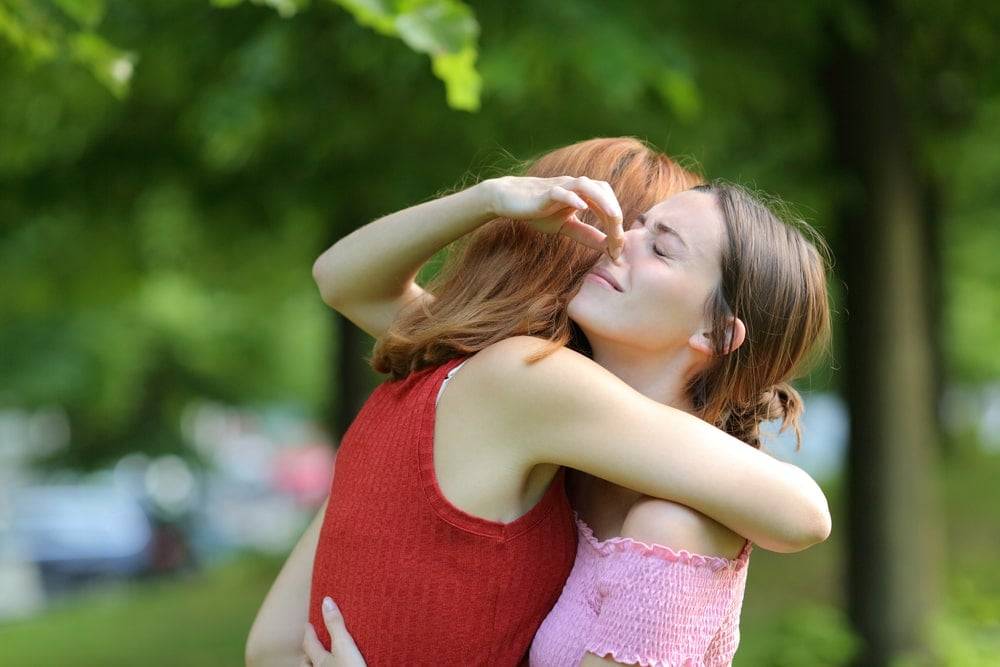 You might notice some funky smells emanating from the fake grass – don't worry, plenty of cleaning chemicals are designed for use on artificial grass. Just hop onto Google or Amazon, or head down to your local garden shop and have a nosey.
#4 Leave to dry
Leave the grass to dry before grabbing your preferred tool, whether that's your trusty garden rake or a shiny new artificial lawn brush (more on that in a minute).
Ensure the grass is bone dry before proceeding, as the small debris has a habit of clumping and sticking when wet, making it a nightmare to gather and clean!
#5 Sweep the grass
Once dry, clear any leaves, sticks and dirt with your preferred tool.
And you're done!
What is the best tool for cleaning fake grass?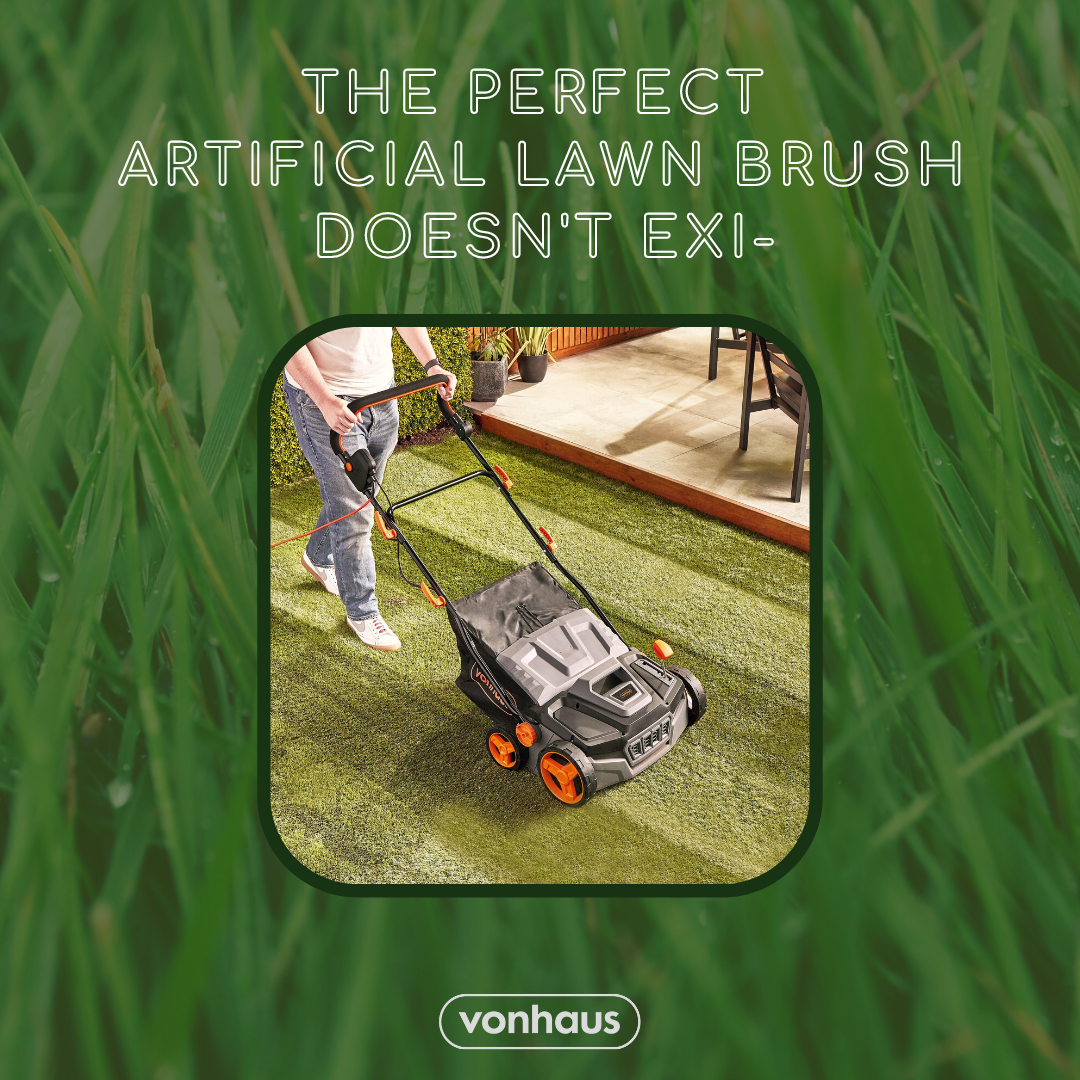 ---
A rake works well but can be a bit of a slog, but we've got you covered.
Our new cutting-edge grass brush is the premium fake grass cleaner, packed with premium features to restore your lawn's full lustre.
A super-fast rotating brush does all the hard work for you, extracting every bit of debris before transferring it to a 45L collection bag, so you can get it all done in one go! Meanwhile, the machine raises the lawn's pile, often crushed by garden furniture, plant pots and the like.
After a football pitch finish? Simply alternate your sweeper's path to create Wembley-worthy lawn stripes!
Why stop with grass? This nifty garden gadget clears debris off of paving stones, decking, and driveways, too! An ideal investment to keep your garden or yard in tip-top shape all year round.
Press play to see it in action:
How often should you clean artificial grass?
You'll keep your artificial lawn pristine by giving it a monthly deep clean using the steps above. But we'd be remiss not to mention a few dos and don'ts before you get stuck in.
Here are a few crucial pointers to bear in mind when cleaning your artificial lawn:
Artificial grass maintenance tips
No bird feeders – They encourage bird droppings and rodents to dig at your fake grass.
Can you vacuum artificial grass? Vacuuming fake grass is a definite no-no, as the vac's suction will remove the infill sand from the grass area.
Avoid harsh cleaning chemicals – It's best to use products specifically made for artificial lawns. There are plenty out there; a quick Google search will point you in the right direction.
Snow and ice – It's best to let snow and ice melt away naturally, but if it's particularly heavy, use a plastic snow shovel – avoid metal shovels or tools with sharp edges, as they'll likely cause damage. Avoid using salt to melt away snow and ice, too, as the residue can build up and prevent water filtration.
Use kiln-dried sand – Provides several benefits when used in small amounts, from aiding drainage and supporting the synthetic fibres to increasing fire resistance.
---
There you have it – a lush green lawn in five easy steps! And now the lawn's done; what else needs doing?
Check out our blog for inspiration; there's something for everyone – budding DIYers, toolbox veterans – and everyone in between.
Have a question or suggestion? Leave us a comment below and one of our friendly garden experts will be on the case!
Until next time, ciao for now, amigo!
2022-09-04 20:33:00
0 viewed