How To Make The Perfect Charcuterie Board
Cheese, Wine & Chutney Pairings
Who doesn't love a cheeseboard? Making the perfect centrepiece for a party, or a luxurious treat for an afternoon of grazing, charcuterie boards let you combine all your favourite flavour combos in one big, beautiful plate. Sweeping social media and taking over TikTok, there's a whole world of board inspo out there, giving you ideas for layouts and additions. But getting the right flavour pairings is a lot harder than neatly sprinkling some pecans. From soft-baked cheeses to French fromages, the world of cheese is vast and more varied than you might know. All with unique tastes and notes, a cheeseboard is all about balancing and complimenting, making you feel like a culinary scientist as you figure it all out. And when you get it right – heaven.
Helping you jump straight to expert levels, here is a guide to cheeseboard pairings with suggestions for snack, wine and jam accompaniments for the ultimate charcuterie board.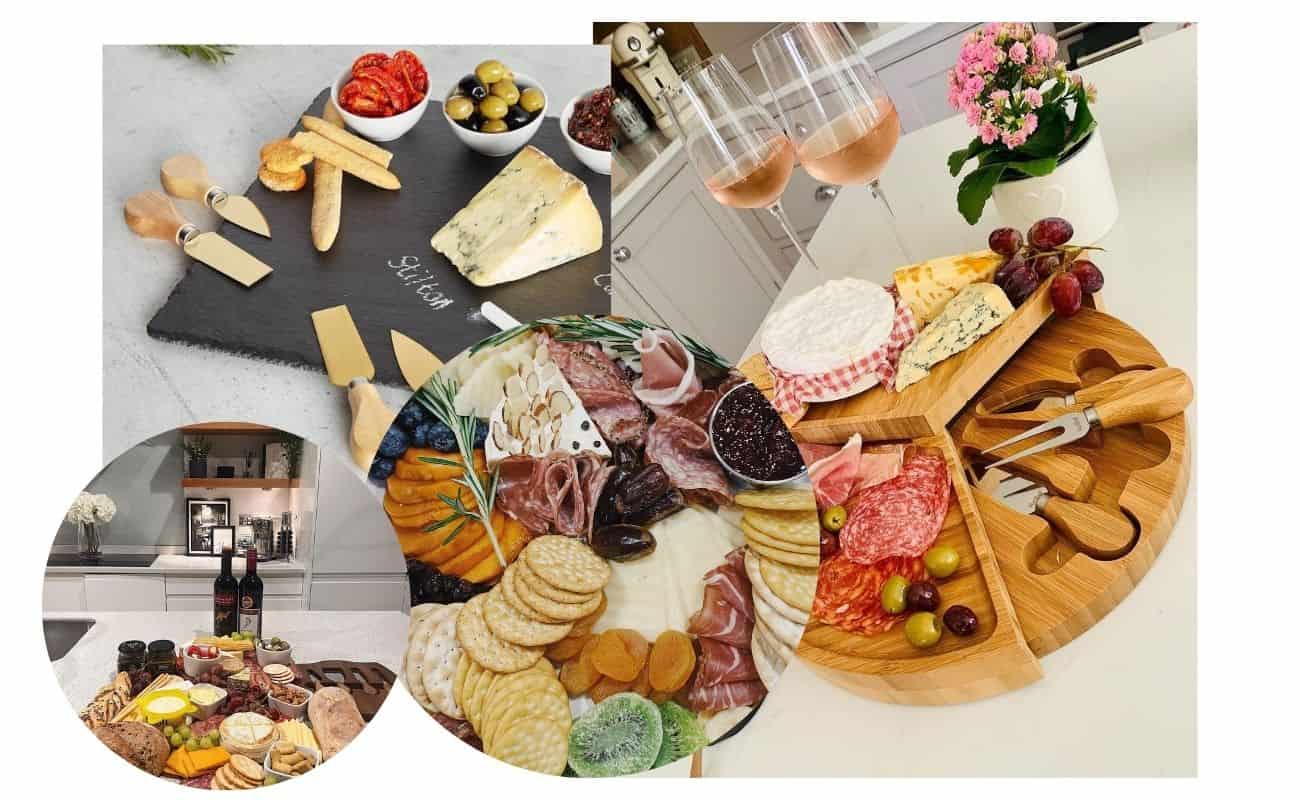 What Is A Charcuterie Board?
A charcuterie board is a French tradition, designed to bring the whole family together to share a meal. It's all about the art of assembling cheeses, meats, bread and more so there's something for everything, all beautifully laid out. Extending far beyond France, loads of countries have their own variant, now combining the best bits from a whole bunch of cuisines and diets and letting you bring together all your favourite flavours and snacks with perfect cheese pairings.
To get started, here's a great rule of thumb for cheese pairings:
Soft Cheese – Sweet accompaniments & jams
Hard Cheese– Meats & savoury accompaniments
What To Pair With Soft Cheeses?
Brie
As a creamy, bloomy cheese, brie pairs best with sweet things like fruit jams and honey. To add a bit of crunch, we love adding candied walnuts or honey-roast nuts to offset the texture of the cheese. Spread brie and creamier cheeses onto thick, crusty bread for the perfect bite.
Chutneys – Cranberry Jam, Honey, Fig
Accompaniments – Candied nuts, fresh fruit like apples or figs
Wine – Chardonnay, or a crisp fruity white wine.
Camembert
Very similar to brie, camembert works best with sweet flavours. While you can keep it cold and slice it, baked camembert makes a perfect centre point to your board adding some variation in temperature and texture. It couldn't be easier, simply score the top and add garlic, rosemary and honey before sliding into the oven to bake for 10-20 mins. Serve with crusty bread to dip.
Chutneys – Honey, Sweet and slightly spiced fruit jams
Accompaniments – Crusty bread, crunch fruit and veg, fresh rosemary
Wine – Chardonnay or a rich apple cider if wine isn't your thing
Mozzarella & Burrata
As a super fresh cheese, keep your pairings equally as light. Best complemented with savoury flavour, think chilli, meats and good olive oil. For mozzarella, opt for small snack-sized balls that you can marinate in a vinaigrette or chilli paste for quick flavour. For burrata, place it on a best of rocket and let your guests dig in with crackers and bread. Pair with rich prosciutto or even fresh melon if you're daring enough to try a cheese and fruit pairing.
Chutneys – A savoury oil like basil or chilli
Accompaniments – Meats, olives
Wine – Sauvignon blanc or a citrusy white wine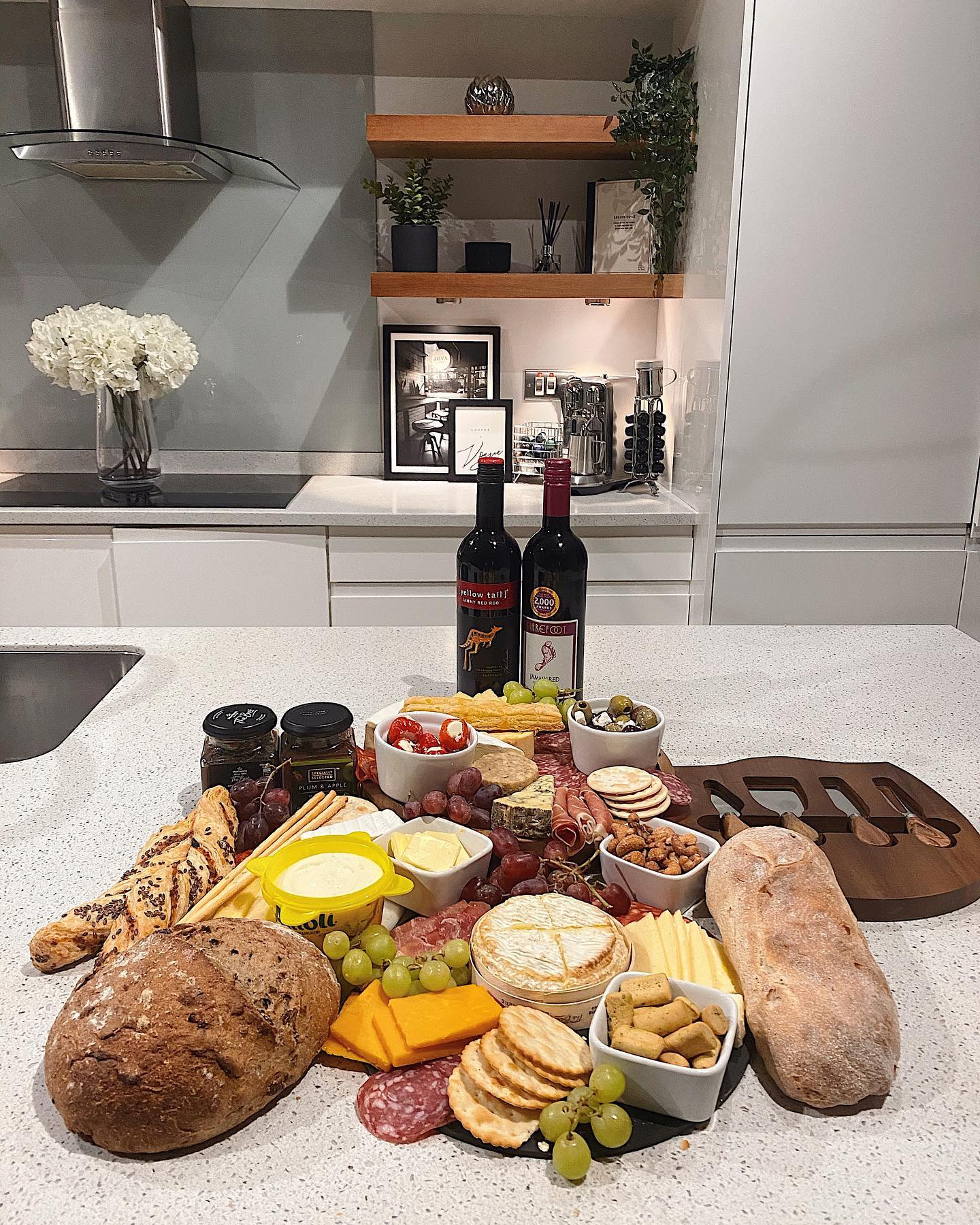 What To Pair With Hard Cheeses?
The most versatile cheese you can find, cheddar can go with both sweet and savoury flavours, making it a perfect addition to your grazing board. For people with a sweet tooth, pair with fresh apple, fruit jams or honey. Or if you're more savoury inclined, you can't go wrong with cured meats or olives. For the best of both, dried apricots and grapes walk that fine line between sweet and salty with their sharp flavour.
Chutneys – Caramelized onion chutney, honey
Accompaniments – Cured meats, olives, dried apricots, grapes, fresh apple
Wine – Malbec or a rich chocolatey red wine to subdue the sharp taste
Parmesan or Percorino Romano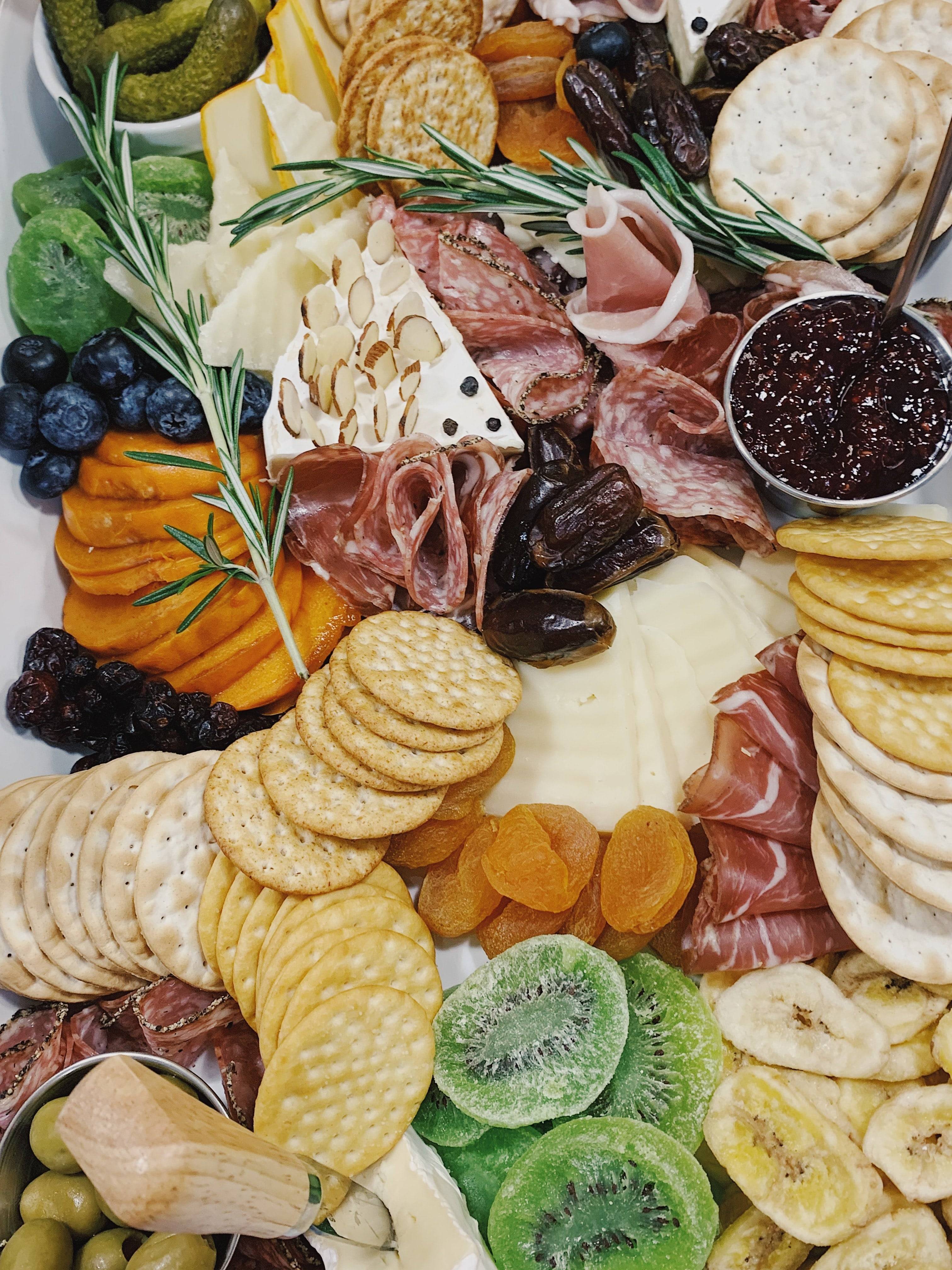 As hard, salty cheeses, these options are definitely savoury, making a really simple pairing. Slice thinly or even shave slices off before pairing on a cracker with a savoury accompaniment like olives, salami or pickles.
Chutneys – Pickles
Accompaniments – Cured meats, olives, cornichons
Wine – Anything from a pinot noir to a bubbly prosecco – strong cheeses deserve a strong drink
As a Spanish cheese, a beautiful nutty Manchego pairs perfectly with savoury, rich, oily accompaniments as per the Mediterranean diet. Think bright flavours like roasted peppers, tapenades and salty olives. Placed on top of a crunchy cracker or on its own, try pairing it with a malty beer if you're up for something different.
Chutneys – Olive or tomato tapenades or chutneys
Accompaniments – roasted peppers, olives, prawns, sundried tomatoes
Wine – Pinot noir or a malty beer like a brown ale
What To Pair With Blue Cheeses?
Don't judge a blue cheese by its spots. They can look a bit scary, but blue cheeses are full of flavour and even add a different look and texture to your charcuterie board. Blue cheese paired with wine and the right accompaniments will soon become your favourite. But maybe avoid a stilton or gorgonzola if you want to skip the smell…
Classic Blue or Roquefort
The rich, strong flavour of blue can be approached in two ways. Either embrace the luxury and pair with equally as rich flavours like black olives, honey and cured meats. Or take it in a fresher direction and pair it with cucumbers, apples or grapes. All places on top of a whole grain cracker or crusty bread for a perfect bite, this is a great way to add colour to your board.
Chutneys – Honey, fig jam, tapenades
Accompaniments – Cucumber, apricots, apples, olives, almonds, pecans
Wine – Any red wine or a sparkling prosecco or champagne for a fresher option
How Long Should You Let Your Cheeseboard Sit For?
Most cheeses want to be served at room temperature, so prep your cheeseboard around 20-30 minutes before serving to let it rest. For soft cheeses like brie and camembert, take these out of the fridge as you build your board to let them settle and get to their perfect gooey texture.
For red wines, you also want to open the bottles or decant into a jug 20-30 minutes before serving to let the wine rest.
How To Make A Charcuterie Board?
Building your board is the fun bit, letting you get creative with combos and layouts. You want your board to be neither too full nor too empty, avoiding both sparsity and chaos when it comes to serving. Here are our top tips:
Cheese – Start with the cheeses as the foundation of your board, laying them out with knives for slicing or spreading.
Chutneys – For your jams, chutneys and tapenades, place the jars or little bowls close to the cheese they best pair with. For honey, place it in one corner with a serving spoon to help prevent it from getting drizzled across everything.
Meats – Meats are easily folded and arranged to save space. Try folding your meats into triangles, or get creating making flowers and roses for cute features.
Olives – Place all the olives into a bowl with toothpicks for easy serving and snacking.
Accompaniments – For bread and crackers, create little rivers or paths across the board to separate different cheeses and sections. Then use anything else like nuts, fruit and veg to fill gaps and add colour and decoration.
Wine – Let your guests serve their own wine, but you could make little labels to suggest pairings.
What Do You Need For A Charcuterie Board?
2021-08-04 09:51:00
0 viewed