Easy Slow Cooker Dessert Recipes | Slow Cooker Cheesecake, Brownies & Puddings
On long cold days, sometimes you just need a bit of cake. After a hard day's work or an afternoon out, imagine coming home to a fresh hot dessert already waiting for you. Sounds like a dream right? But it can easily be brought to life. When we say slow cooker your mind might immediately thing of stews, but slow cookers are super multi-functions, being able to cook just about everything, but slowly. Want to make the ultimate gooey cakes and desserts to be waiting for you when you get home? Here are 4 easy slow cookers dessert recipes to try this winter.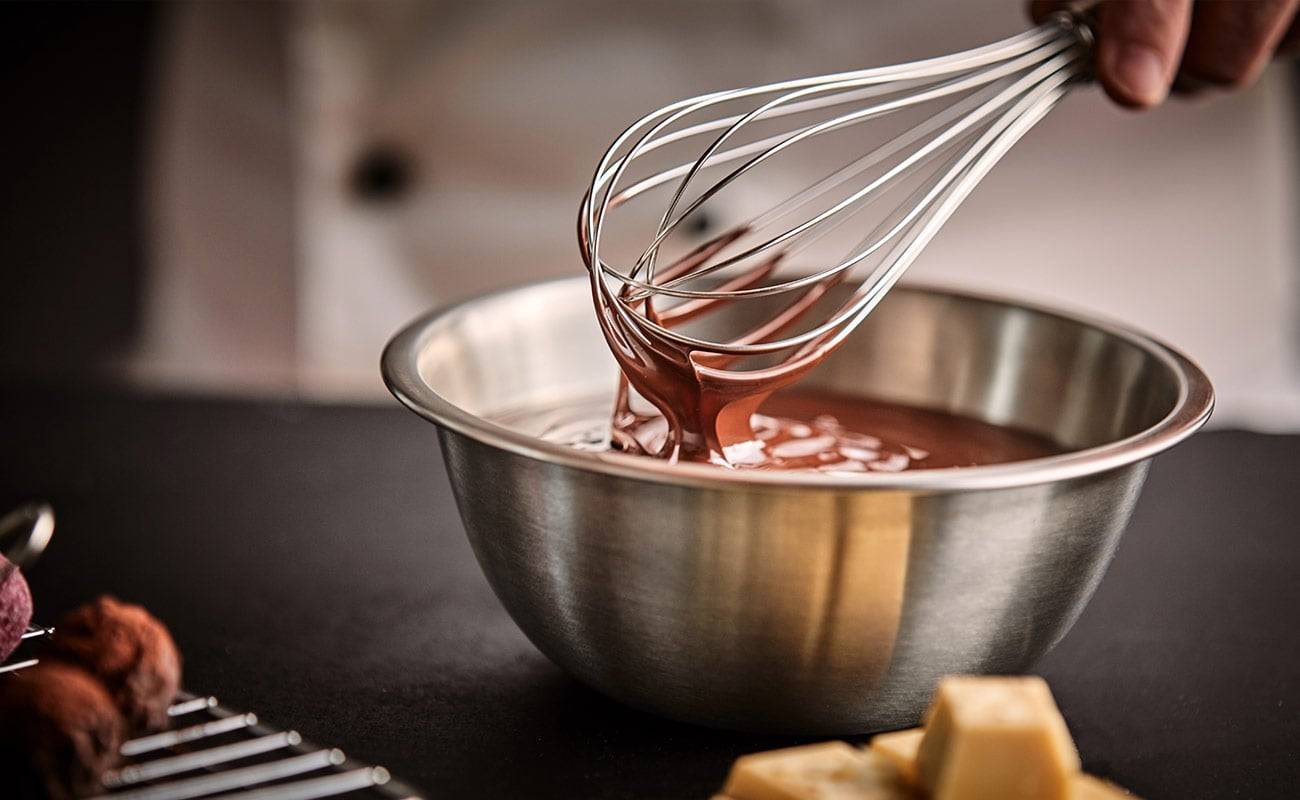 #1 Slow Cooker Chocolate Cake Recipe
Let's start off simple with a foolproof crowd-pleasing slow cooker chocolate cake. Simply chuck the mixture into the slow cooker and come home to a perfectly moist chocolate cake.
You'll need:
200g caster sugar
112g plain flour
33g cocoa powder
1/2 teaspoon bicarbonate of soda
1/2 teaspoons baking powder
A pinch of salt
1 egg
120ml milk
60ml vegetable oil
1 teaspoons vanilla extract
120ml boiling water
Instructions:
To start, grease the bowl of your slow cooker with oil or butter to stop any sticking, then set that aside for now.
In a separate bowl, add all the dry ingredients.
Use a small bowl to mix all the wet ingredients adding the boiling water last while whisking.
Add the wet ingredients into the bigger bowl and mix well.
Pour the mixture into the slow cooker bowl.
Set the slow cooker to low and go about your day! You want to cook it until there are no wet spots on the top, or until it pulls away from the sides. This will take about 3 hours or so.
When it's cooked, let the cake sit for 30 minutes then serve with a big scoop of ice cream.

#2 Tropical Passionfruit & Ginger Slow Cooker Cheesecake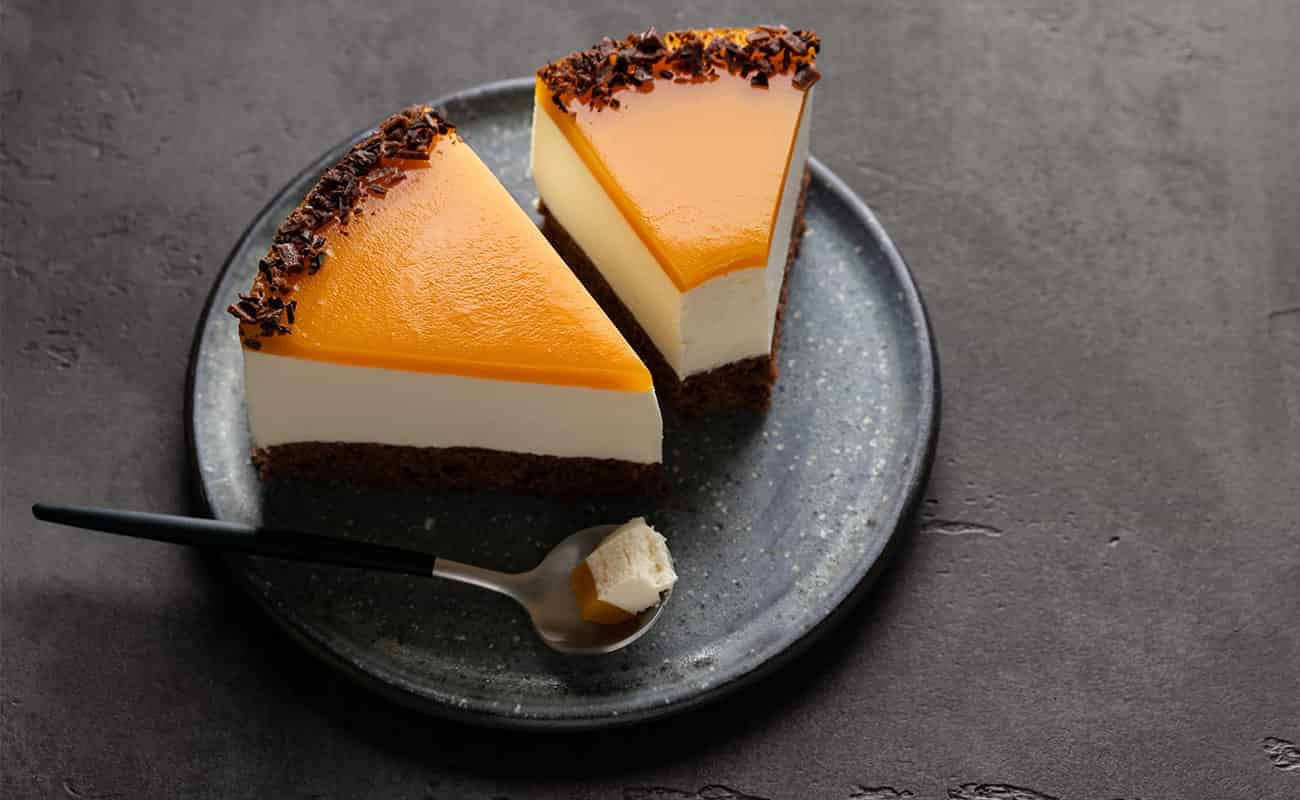 For sharp fresh flavours and a fluffy texture, this cheesecake is worth the wait. With the same texture as an indulgent baked New York cheesecake, this is an easy slow cooker dessert recipe to impress guests.
You'll need:
50g butter
180g ginger nut biscuits
2 eggs
70g caster sugar
400g full fat soft cheese
100ml whipping cream
1 lime
1 passion fruit
Optional (to serve):
1 mango
2 tbsp passion fruit coulis
Instructions:
First you need to prep a baking tin. Grease an 18cm cake tin and then wrap the sides in 2 layers of cling film and 1 layer of baking foil. This is going to help with the cooking stage later on, trust us.
To make the base, either blitz or simply take your anger out on the ginger nut biscuits until you have fine crumbs. Melt your butter then mix into the crumbs, then press this mixture into the bottom of your tin to make your base.
For the cheesecake, beat together 2 eggs with your caster sugar and cream cheese.
In a separate bowl, give your whipping cream a thorough mix until it forms stiff peaks. Then fold this into the cheese mixture, along with the juice and zest of one lime.
Next, mix in the juice and seeds of the passion fruit to give it a fresh fruity flavour. Then pour the mixture over the base.
In your slow cooker, place a heat-proof plate face down to create a platform then add 400ml of boiling water. Then sit your cake tin on top of the plate, the foil will keep it watertight.
Cook for 2 and a half hours on the low setting. Once cooked, let it sit in the slow cooker for another hour or so to cool.
For decoration and extra flavor, we love adding fresh mango and passion fruit coulis, but that's totally up to you!
#3 Slow Cooker Sticky Toffee Pudding
Come home to a classic with this staple pudding. Perfect for colder days and sure to be a crowd-pleaser, treat yourself to some nostalgic with this slow cooker sticky toffee pudding.
You'll need:
300ml double cream
225g soft dark brown sugar
2 tsp black treacle
200g dates
1 tsp bicarbonate of soda
50g unsalted butter
2 medium eggs
175g self-raising flour
Instruction:
Start off by greasing a baking dish and then set this aside.
In a pan, heat the black treacle, 50g of sugar and cream. Cook this slowly while stirring till it's all combined and the sugar has dissolved. Bring it to the boil for a couple of minutes.
In a separate saucepan, bring the chopped dates and 300ml water to the boil. After a couple of minutes, remove from the heat and add the bicarbonate of soda.
In a bowl, combine the butter and the rest of the sugar. Gradually beat in the eggs then add the flour.
Once that's all combined, add in the date mixture.
Pour half of your toffee mixture into the bottom of the baking dish, then add the pudding mixture on top.
Cover the dish with a layer of foil and baking paper to encourage the pudding to rise, then place it into the slow cooker. Add some boiling water filled to about half way then cook on high for 4 hours, or on low for 8 hours if you have the time.
When it's cooked, tip it out onto a plate and allow to cool before serving with the rest of the toffee sauce.
2020-10-23 09:26:00
0 viewed