Tips For Planning The Perfect Romantic Picnic Date
Soak up the sunset or enjoy a romantic stroll
Helping you get away from the crowds for some quality time, a picnic is the perfect date this summer. With a whole range of beautiful picnic spots around the UK, offering gorgeous backdrops for romantic moments, you can enjoy whole days out or even just a sunset meal. Either way, you can do better that some clingfilmed sandwiches…
With everything you need, here are our top tips for planning the perfect romantic picnic date.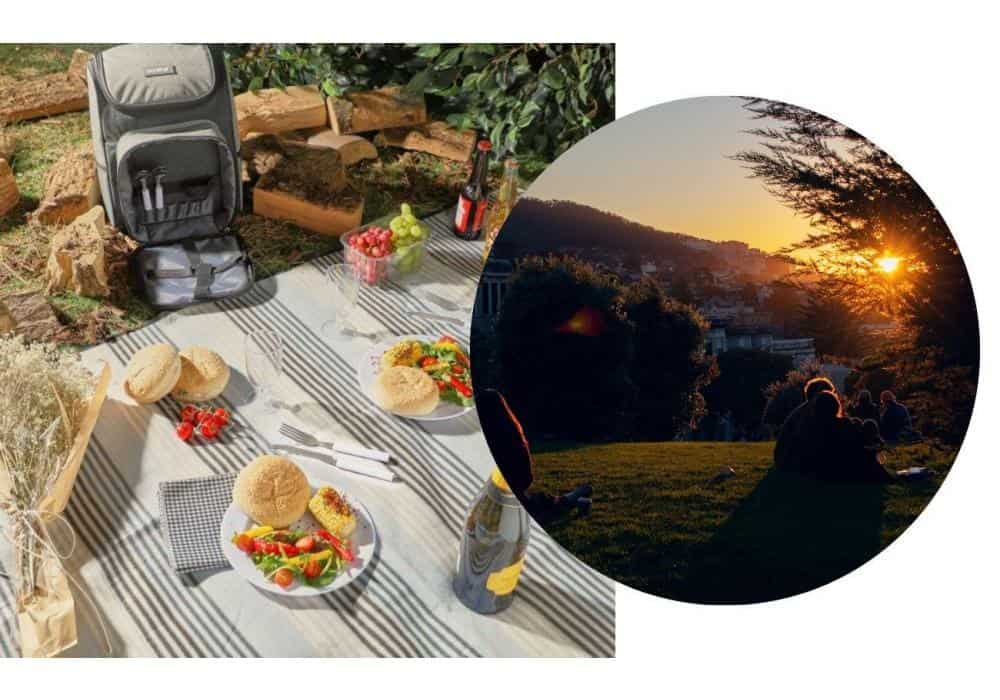 The last thing you want on a romantic walk is clinking cutlery interrupting your chats, or for a spilled drink to spoil your lovingly prepared meal. Instead, get organised and level up your picnic packing with a proper basket or an easy-to-carry picnic backpack. With a place for everything, keeping all your cutlery, food and drinks secure, our picnic backpacks also include everything you could need from plates to tumblers. Keeping everything neat and not weighing you down, stay cool and calm with an organised picnic backpack or sweet classic basket.
Repeat after us – you can do better than a sandwich.
Gone are the days of boring sandwiches and the odd apple or two. If you're out to impress on your picnic date, it's time to step it up. With secure containers, the opportunities are endless. How about packing your own little mezze platter with things like olives, flatbreads and hummus to share? Or create a delicious pasta salad. They say the way to the heart is through the stomach, and with a little prep work and some containers, it's easy to cook up the perfect declaration.
And who said picnic had to be confined to cold foods? With a food flask, you can pack up hot soups, curries, risottos and more to take on the go. Giving you endless possibilities to impress with a 5-star meal, a picnic date doesn't have to mean sandwiches and salads.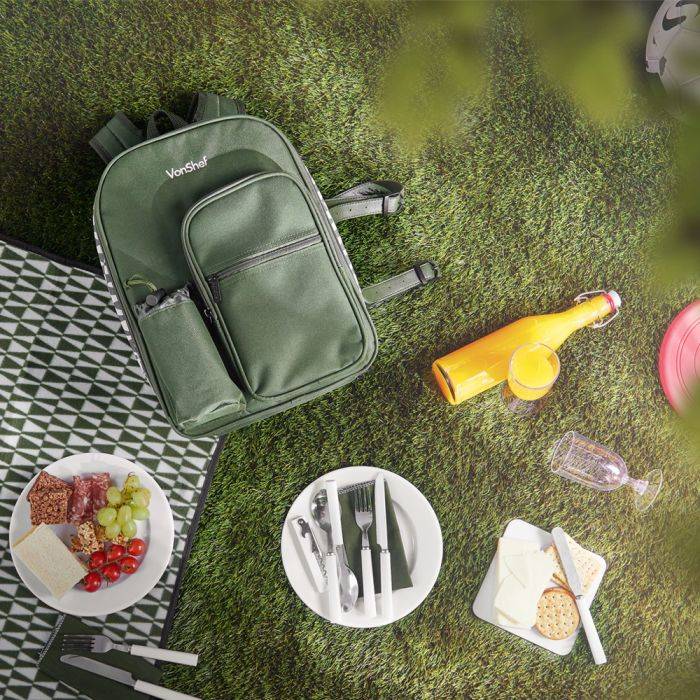 If you don't fancy a whole day out but still want to enjoy a romantic evening in the fresh air, how about a sunset picnic with wine and nibbles? An ideal companion for couples' picnics, our wine cooler backpack comes with glasses, a bottle opening, napkins and even a wooden folding table for the perfect set up. Pick up your favourite bottle, pack some cheese or chocolate-covered strawberries, and head out for a sunset drink with your loved one.
With a blanket and some cushions, there's no better place to lounge and relax than out in the fresh air. Whether you're on a beach, trekking through the countryside or sat by a river, get comfy to properly enjoy your picnic and settle down for a romantic day. Simply grab a picnic blanket and any spare cushions you may have.
If you have outdoor furniture, a quick tip is to steal some cushions of a garden sofa as these will be showerproof in case of any surprise downpours.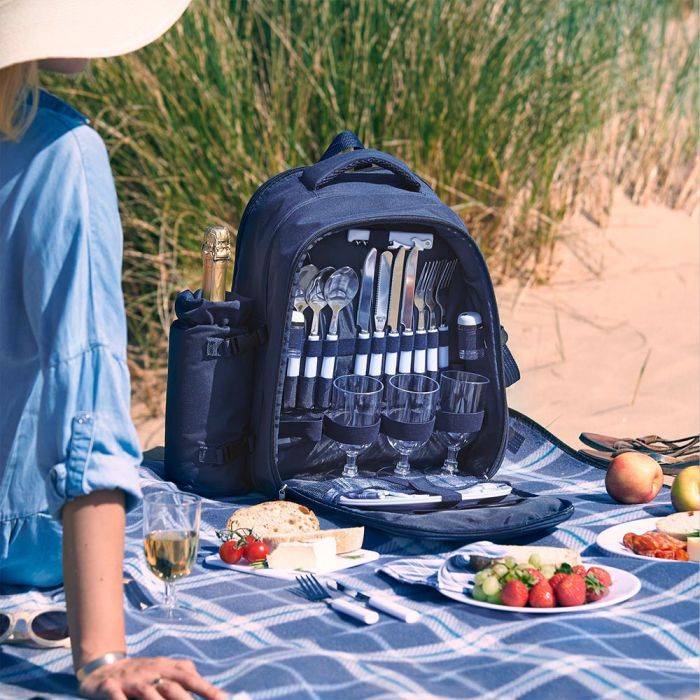 Eating in the great outdoors doesn't mean you have to turn into an animal. Especially if you're packing up a nice meal with the aim to impress, you can do better than eating straight out of the container or suffering through flimsy paper plates. You don't have to fear taking plates out into the wild with melamine dining sets. Super durable, break-resistant and hardwearing, melamine plates can take a bit of battering in your backpack all day, so they're perfect for when you want to settle down for a break.
2021-07-09 08:43:00
0 viewed