How to build a garden bar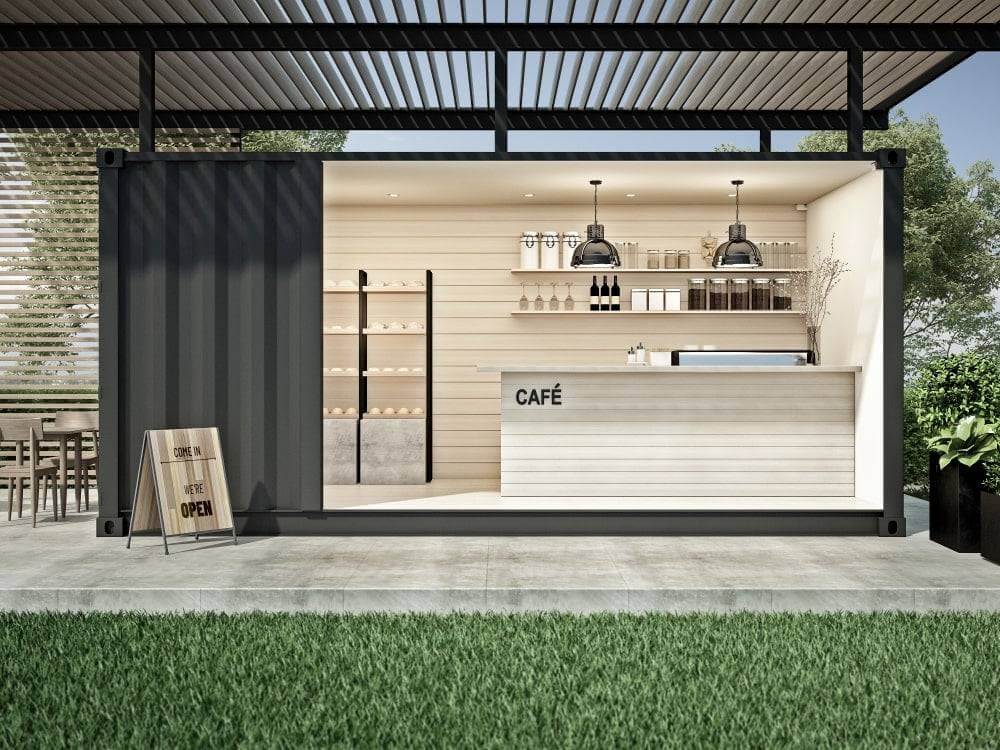 Italy's tastiest export flanked by tankards of golden ale – it's pizza and beer time, folks!
But with living costs soaring, a slice and a pint is no longer a cheap treat.
So, why not bring the pub to you?
---
Today, we lay out the blueprint for building a garden bar, explaining how you can create your own watering hole in three simple steps.
Okay, let's get to it before last orders!
The bar
First things first, the heartbeat of your garden pub… The bar!
Building the bar is the perfect DIY task if you're looking for a little project to call your own – it's not too taxing but still involves some hammering, drilling, and sawing to whip it into shape. But with the right tool kit, you'll have almost everything you need to get cracking.
Follow these three easy steps to build the garden bar of your dreams:
#1 Find your sweet spot
Ask yourself: where do I see myself sipping a citrussy Mojito or crisp IPA? Your answer will determine where you'll situate your garden bar. Sun seekers often set up shop in the middle of the garden, while corner bars are ideal for a bit of shade.
Okay, but what about the measurements?
Ideally, you'll have 2ft of space surrounding the bar to allow the wood to breathe and give you easy access.
For a sturdy wooden garden bar, pick an area with solid ground, such as decking, concrete, or stone. This way, it'll stand up to the most vigorous cocktail shaking or shot-taking slams!
#2 Working with wood
Once you've taken the measurements, it's time to get sawing.
For extra safety, we recommend using a clamp – especially if this is your first project. Our 13pc F clamp set includes three different sizes, so it's super easy to find the right one. Paired with a workbench, you're ready to take on the wood!
#3 Raise the walls
Next, it's simply a case of hammering the timber into the ground and raising the walls as high as you like.
From here, it's entirely up to you whether you want a roof over your bar, a wooden backdrop, or if you're happy with your station as it is.
---
That all sound like too much effort? Don't worry, we know that DIY isn't for everyone, but our rattan tiki bar set is the perfect quirky alternative! Complete with under-the-counter shelving, 2 bar stools and a canopy, we've got you covered – literally!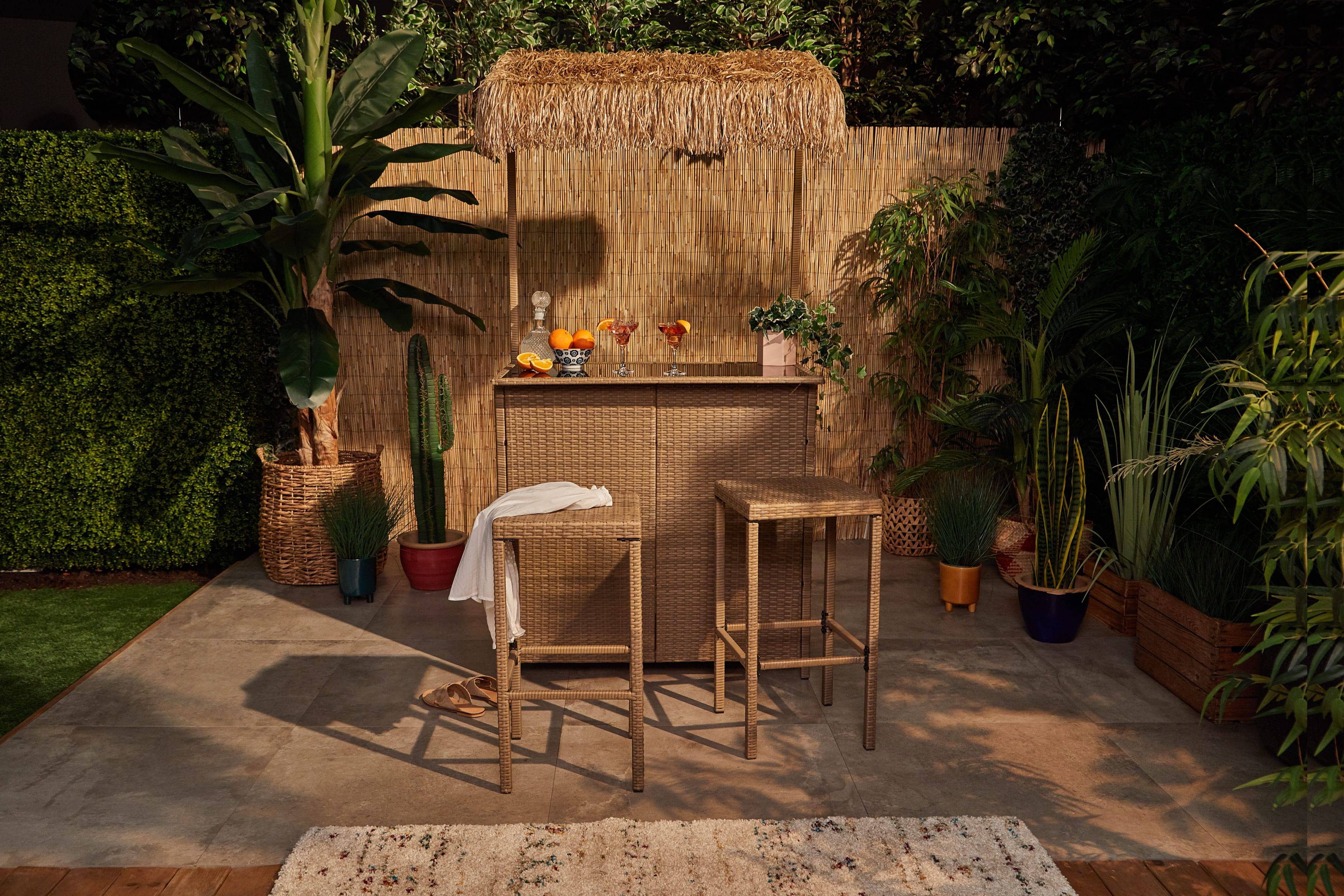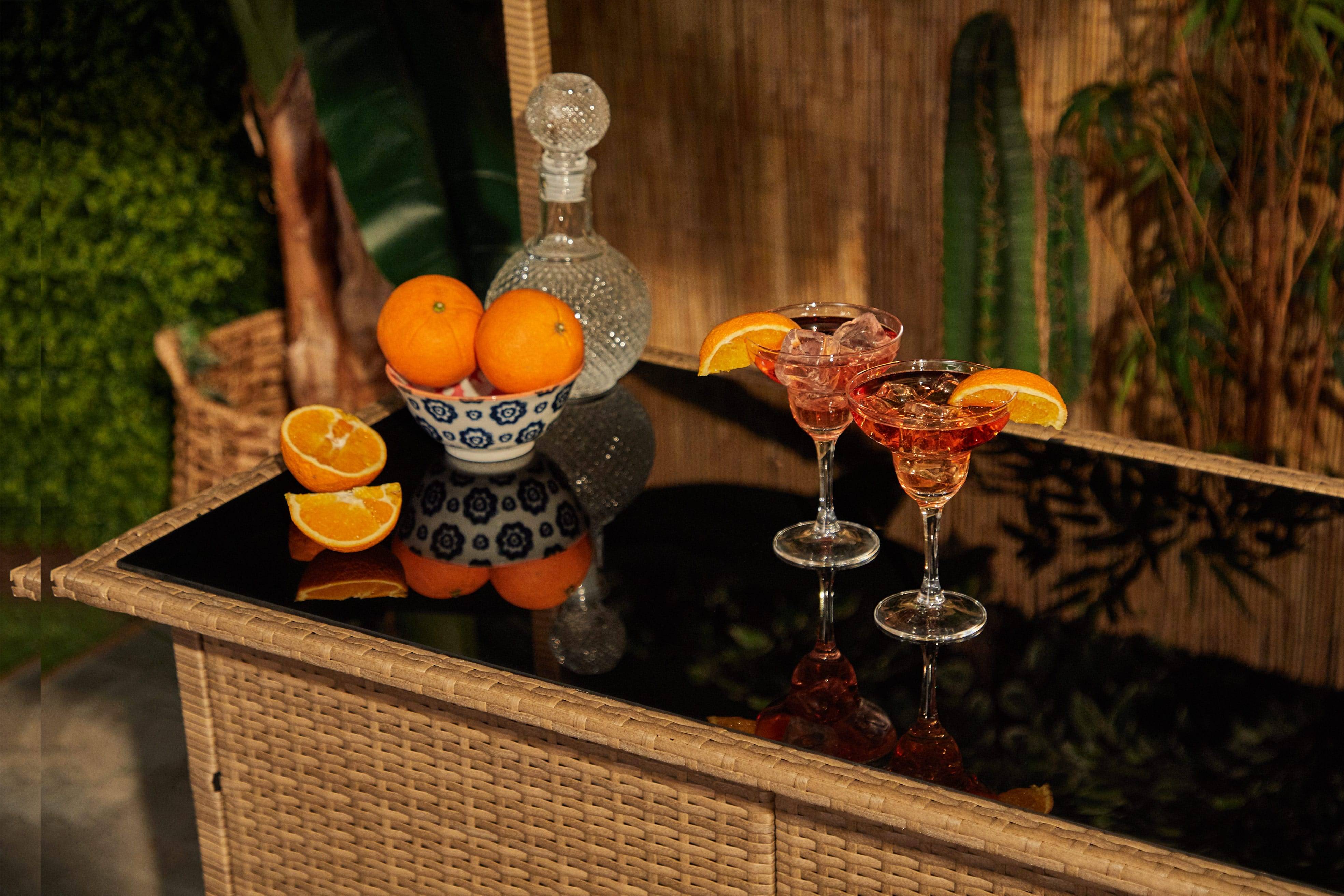 Garden bar accessories
Now you've set the bar, let's add the finishing touches to make your garden bar pop. The world (or garden!) is your oyster, so get creative and make it yours.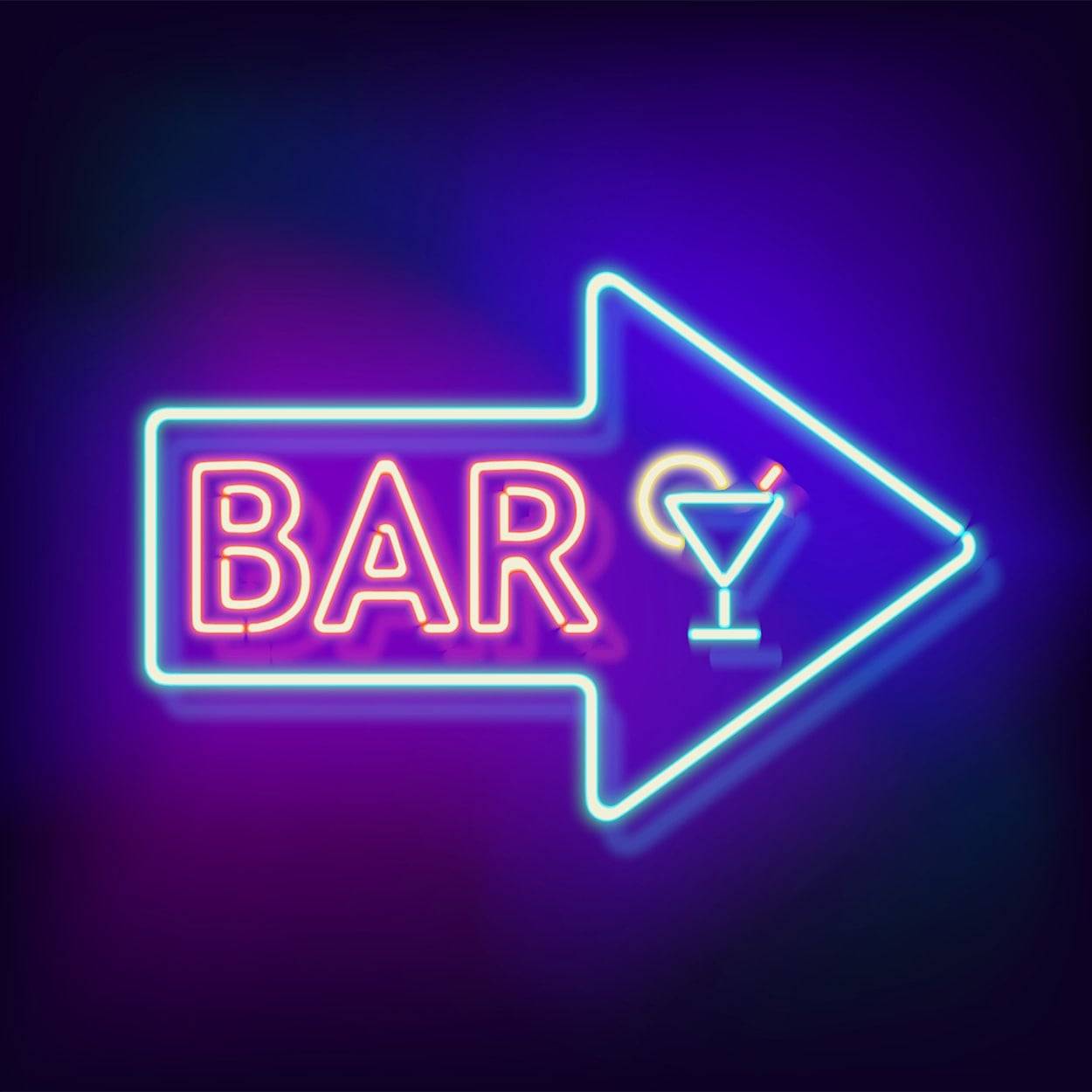 Garden bar seats
Light it up
Fire pits are the perfect garden bar companion, whether you're sipping an after-dinner G&T or partying till sunrise. Far more than a cosy source of heat, they make a stunning garden centrepiece, bringing all the compliments.
Alternatively, keep the dancefloor clear and pop a free-standing outdoor heater around the edge.
And no, we didn't forget the pizza! Grab a state-of-the-art pizza oven and bake your favourite in under an hour.
Seats, heat, and eats sorted, here are some more must-haves for your garden bar:
Lighting – neon, fairy lights and/or a funky disco ball

Plaque inscribed with your garden's bar's name

Framed print of your family, favourite band, sports team – whatever floats your boat!

TV bracket and speaker brackets for outdoor movies and sports
Eco-friendly heater to warm your cockles
---
We hope your head is buzzing with ideas for your garden bar, and whichever route you go down, from a traditional pub garden to a funky garden tiki bar, you'll end up with a unique watering hole designed and crafted by you – not bad, right?
Now, who's for a beer?!
2022-09-07 13:47:00
0 viewed