TV Bracket Jargon Buster
If you're struggling to make heads or tails of TV bracket terminology then look no further. We've put together explanations for the most commonly used phrases and specifications and detailed TV bracket types below.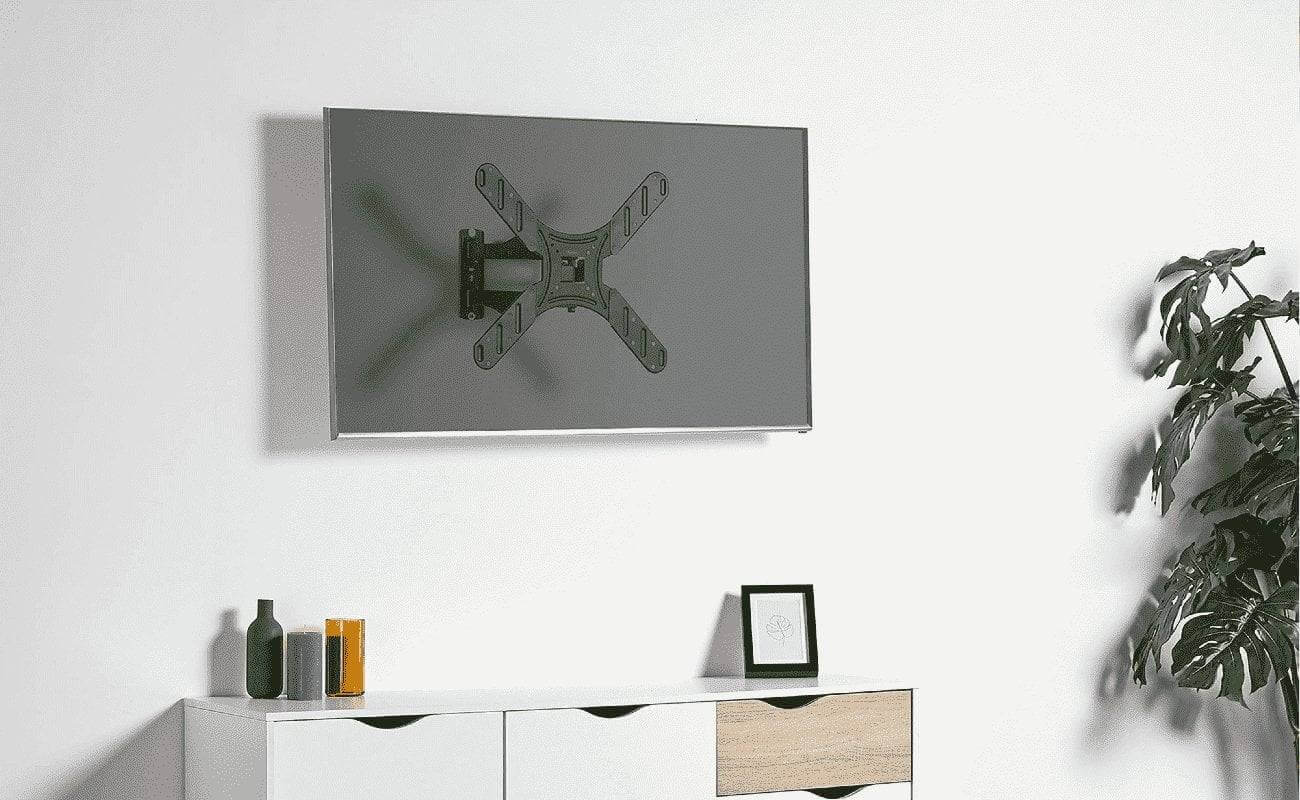 WHAT TO CONSIDER BEFORE BUYING
VESA
When looking for a TV bracket, the first thing you'll notice is its VESA measurements. The VESA (Video Electronics Standards Association) is the distance between the four holes at the back of your TV (where the TV bracket will need to be attached).
You'll need to choose a TV bracket that is compatible with your TV's VESA measurements. To find out your VESA measurements, you can either check the TV's instruction manual or measure the distance between the four holes with a ruler or tape measure.
TV brackets usually have a minimum and maximum VESA measurement – as long as your TV's VESA measurements sit within the TV bracket's minimum and maximum measurements, your TV should fit the TV bracket.
LOAD CAPACITY
When choosing a TV bracket you want to make sure your TV bracket can hold the weight of your TV. The load capacity is the maximum weight the TV bracket can hold – make sure you check the weight of your TV against the load capacity – no one wants a broken TV.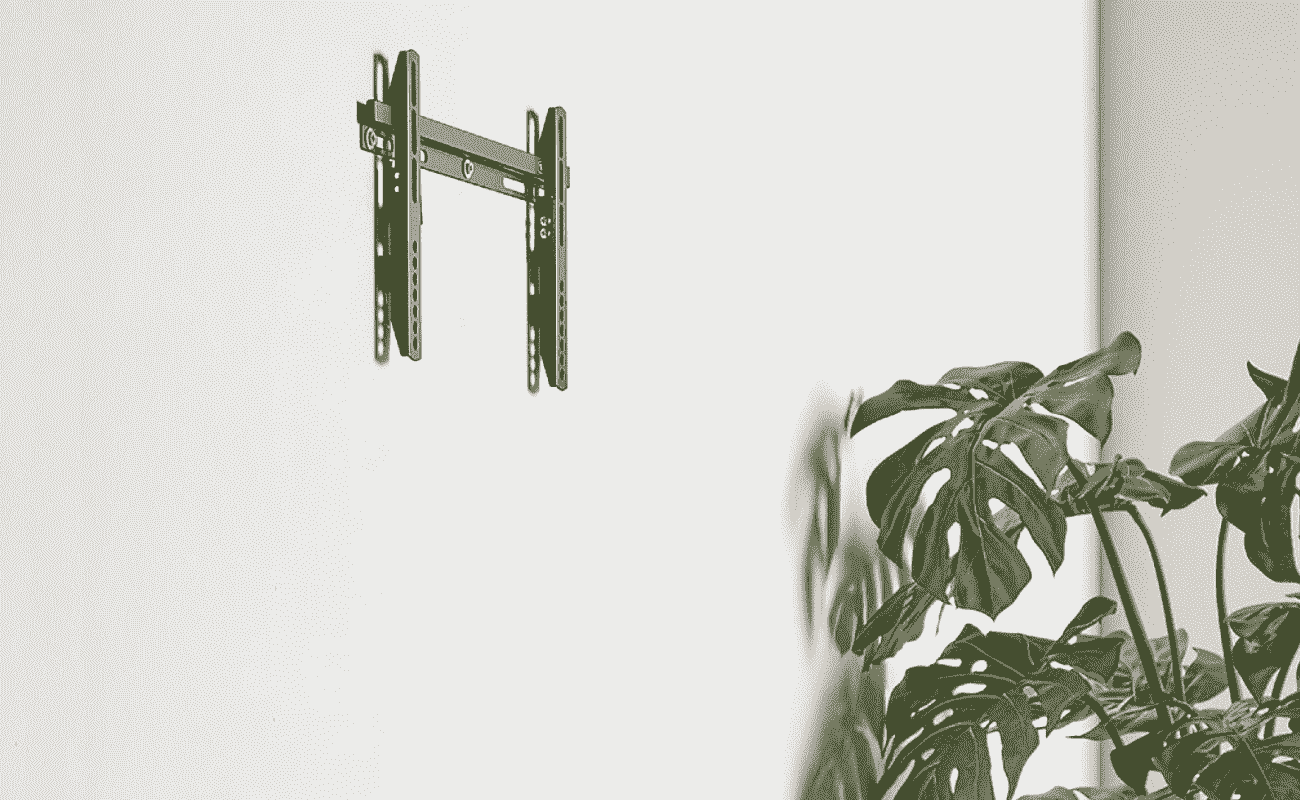 TV BRACKET TYPES
LOW PROFILE OR ULTRA SLIM TV BRACKET
Both 'low profile' and 'ultra slim' are TV brackets that sit close to the wall.
TILT TV BRACKET
A tilt TV bracket, is a bracket with the capacity to tilt forwards and backwards, which means you can easily adjust the angle to get the best viewing position.
CANTILEVER
A cantilever TV bracket gives you the most functionality – with a cantilever you can swivel, swing, turn and tilt your TV.
UNIVERSAL
As the name suggests a universal TV bracket fits 99.9% of TV makes and models. There are a few odd models that don't fit a 'Universal TV Brackets' so it is always worth double checking.

FUNCTIONALITY & SPECIFICATIONS
HEAVY GAUGE COLD ROLLED STEEL
This refers to the material of the TV bracket – a heavy gauge, cold rolled steel bracket will have an excellent strength to weight ratio and can hold heavier TVs.
BACK PLATE
The backplate is the panel at the back of the TV bracket. The backplate is, essentially, attached to the wall to keep the bracket in place.
BRACKET ARMS
The arms are the moveable elements of the TV bracket. The arms attach to your TV and secure it to the TV bracket. On each arm, you'll find the holes that will need to match up to the 4 holes in the back of your TV. To find out if a TV bracket will fit – you need to measure your TV's VESA.
ADAPTER PLATE
If your TV bracket doesn't fit your TV, all you need is an adapter plate to make it compatible. An adapter plate is a panel that can be added onto the back of your TV and secured to your TV bracket. You just need to make sure your adapter plate fits your TV's VESA measurements.
ARM EXTENSION
You'll most commonly see 'arm extension' with regards to cantilever TV brackets. The arm extension refers to how far your TV bracket can extend. With some cantilever TV brackets, you'll be able to move your bracket further left or right.
TILT ANGLE
The tilt angle is how far up and down your TV will be able to be manoeuvred.
SWIVEL ANGLE
The swivel angle is how far, left and right, you'll be able to move your cantilever TV bracket.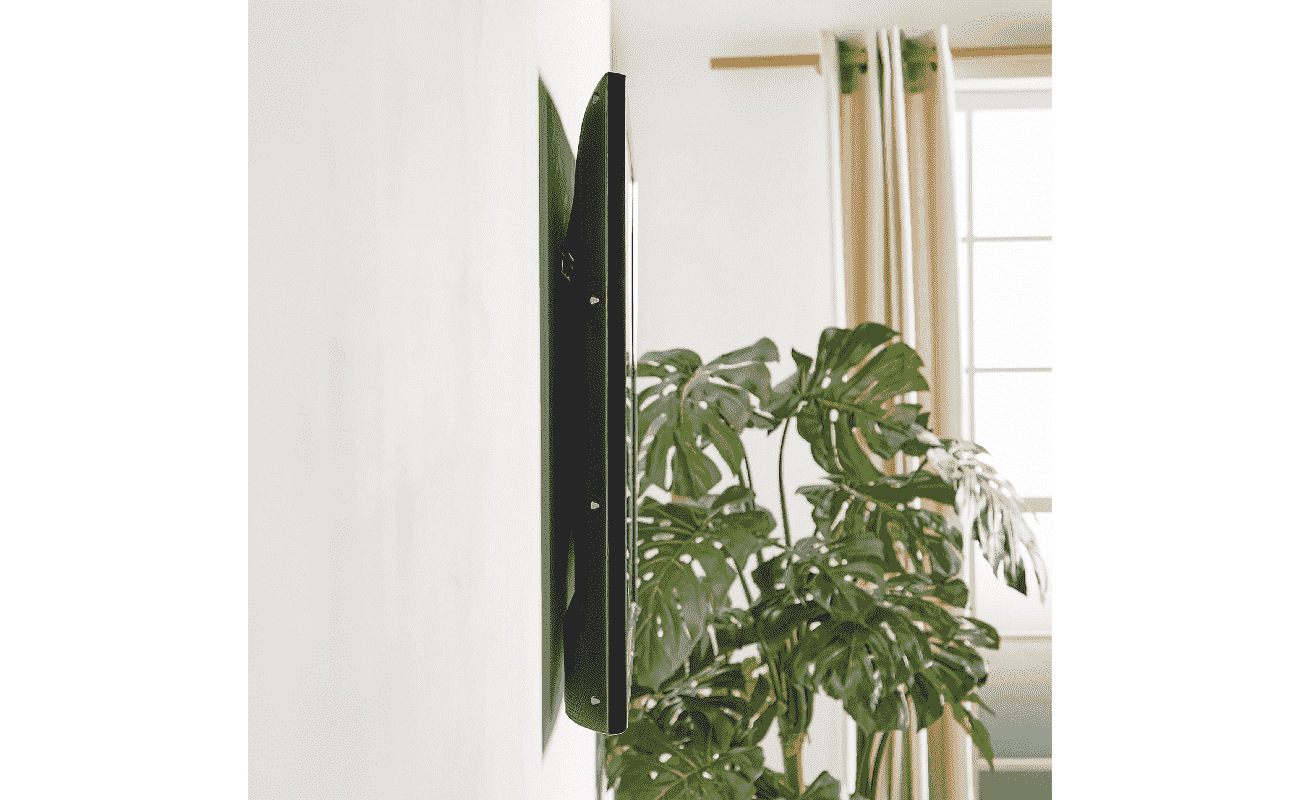 INSTALLING A TV BRACKET
MASONRY WALL
Masonry walls are made of brick, concrete, stone, granite etc. These are the easiest walls to fit a TV bracket as it offers a solid base to support the weight of your TV.
PARTITION WALL
Usually non-load bearing, a partition wall is a wall that separates or divides a room. Usually made of a wooden frame with plasterboard, if you're putting up a TV bracket on a partition wall, you'll need to locate the timber structure within the plasterboard.
STUD
A stud is the timber structure within a wall, usually, it's the structure plasterboard is nailed to. When installing your TV bracket, it's important to find the stud and attach the bracket to the timber – as opposed to the plasterboard. If attached to plasterboard, it's very unlikely the plasterboard would support the weight of a TV without additional specialist hardware.
STUD FINDER
A stud finder (or stud detector/sensor) is a handheld electrical device that locates the stud structure, electrical wires or pipework behind a wall. Using a stud finder, you can find the best place to install your TV bracket.
2020-03-06 11:19:00
33 viewed