Answering your VonHaus questions
Cast your mind back to 2009: Obama took office, Oasis split, and you couldn't get rid of those Farmville requests fast enough.
Meanwhile, in the land of home and garden, we changed our name from Designer Habitat to VonHaus.
But confusion remains, with many Google searches misspelling our name – Von haus, Von house, van haus, von hause, vonhause. The list goes on.
So, we're here to clear things up and answer those burning questions – where is VonHaus based, who are we, and the perennial question: Is VonHaus German?!
VonHaus: Who are they?
The question on everyone's lips: who are VonHaus?
We're a crack team of home, garden, and DIY specialists who create stylish, affordable products to furnish your dream home. All style, all substance.
And we go way back.
Our co-founders, Mark and Craig, met aged 13 at Bolton School. Short trousers; big dreams.
Fast-forward to 2003, fresh out of university; the pair launched their first product range: innovative TV brackets leveraging the fast-developing tech in the audio-visual sector.
In 2009, we consolidated our portfolio and now supply retailers internationally and sell directly to you right here at VonHaus.com.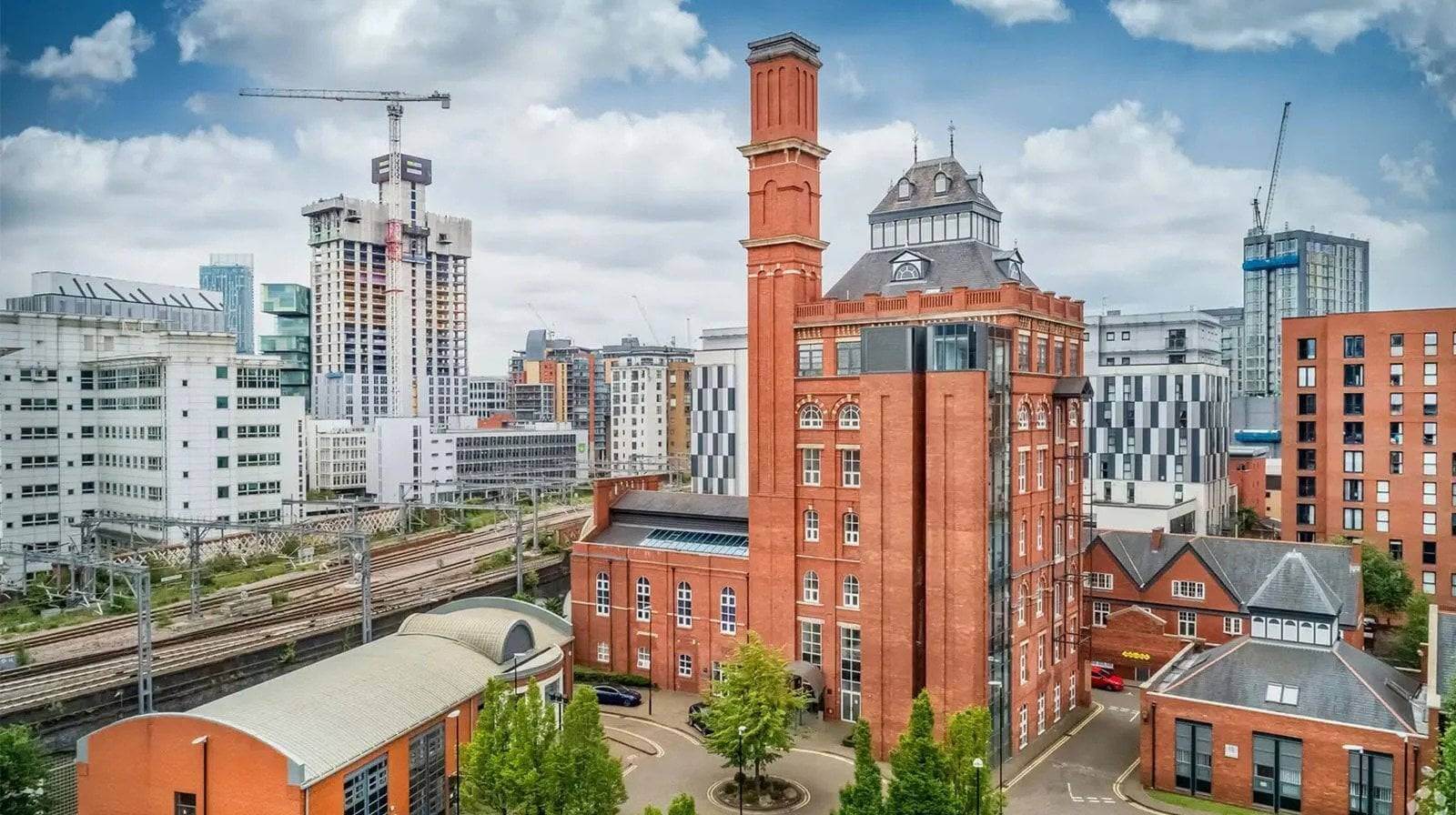 Is VonHaus German?
Perhaps the question we're asked most – is VonHaus German?
Nein.
The name is, but we're 100% British.
What does VonHaus mean?
Loosely translated from the German 'from' or 'of the home', the name VonHaus conveys the quality and utility of our extensive catalogue.
Plus, it's snappier. Remember, we were Designer Habitat before, which is about four syllables too many! But we know what you're thinking: how do you pronounce VonHaus?
Well, not like Philip Schofield on This Morning (VON HOOS), that's for sure.
It's spelt VonHaus and pronounced Von House.
Sorted.
Where is VonHaus based?
VonHaus is based in Salford, Greater Manchester, just a few miles from our co-founders' hometown of Bolton.
From our bustling Grade II listed office – a former brewery punctuating the skyline – we work tirelessly to bring you cutting-edge collections for your home and garden at affordable prices.
Everything in our range has a free 2-year warranty and flexible payment options (including Klarna), so you can start creating your dream home right away – and know it's built to last.

---
We hope this snapshot of VonHaus cleared up any confusion, but if there's anything else you're itching to find out, drop us a comment below!
In the meantime, why not have a nosey around our blog?
You'll find everything you need to create your own slice of domestic bliss, from handy how-to articles and interior inspiration to our top party planning tips.
2022-10-31 10:45:00
0 viewed