How to use a fire pit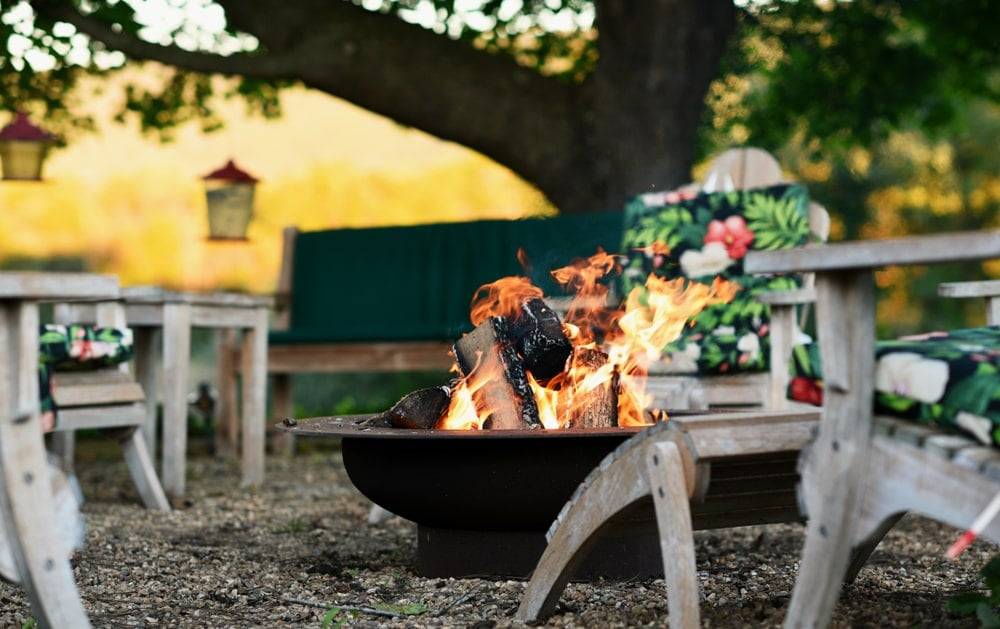 Who doesn't love a fire pit in 2023? Nothing beats the warming feeling of cosying up around the fire, chatting with friends late into the night.
With summer fast approaching, now is the time to get out in the garden! But we all know that warm British nights are hard to come by – even in summer.
Our magic fix? A fire pit.
Fire pit safety
Now, we don't want to be that person, but knowing how to safely light, maintain, and extinguish a fire is essential.
Read on for our top safety tips, from where to position your fire pit to the post-fire ash clean-up.
We've also dropped in some tips and tricks for getting the most out of your new fire pit. Think grilled foods, year-round parties, and how to arrange lava rocks on a gas fire pit.
Ready? Let's get into it.
Fire pit instructions
First things first – you've just unboxed your new fire pit. But now, where to put it? If you follow these three rules, you can rest assured that nothing will be going up in flames!
1) The 10-foot rule
Quite self-explanatory – always leave at least 10 feet in between the fire pit and anything flammable. Think trees, fences, sheds, your house.
2) Solid surfaces only
Next up, find some even ground – no pesky loose slabs, please! Bricks, paving slabs, and concrete are perfect examples – clear away any dry grass or twigs from your chosen spot and you're sorted. Just don't place your fire pit on wooden decking, no matter how insta-worthy it may look.
3) Keep a clear space above
If you can't look up and see the clear blue sky from your fire pit, then you need to reposition it (okay, so it might be more of a grey sky, but we're staying hopeful). If it gets chilly, opt for fluffy blankets, warm drinks, and the heat of the fire rather than structural shelters. Any trees, gazebos, or pergolas above the fire pit just add unnecessary risk. Who wants that?
Fire pit accessories
So, you've got the fire pit set up – here are some of our favourite fire pit accessories to level up the flames:
Fire poker
All our fire pits include a fire poker, which shows just how important they are. Use it to mix up the logs or charcoal and keep the fire burning through the night.
For those with a sweet tooth, we have one word for you: marshmallows. Fire pokers double up as skewers!
Some fire pits include log storage, but if yours doesn't, a log rack is super useful. There's also something charming about an open log store, eh?
Log rack
Ash bucket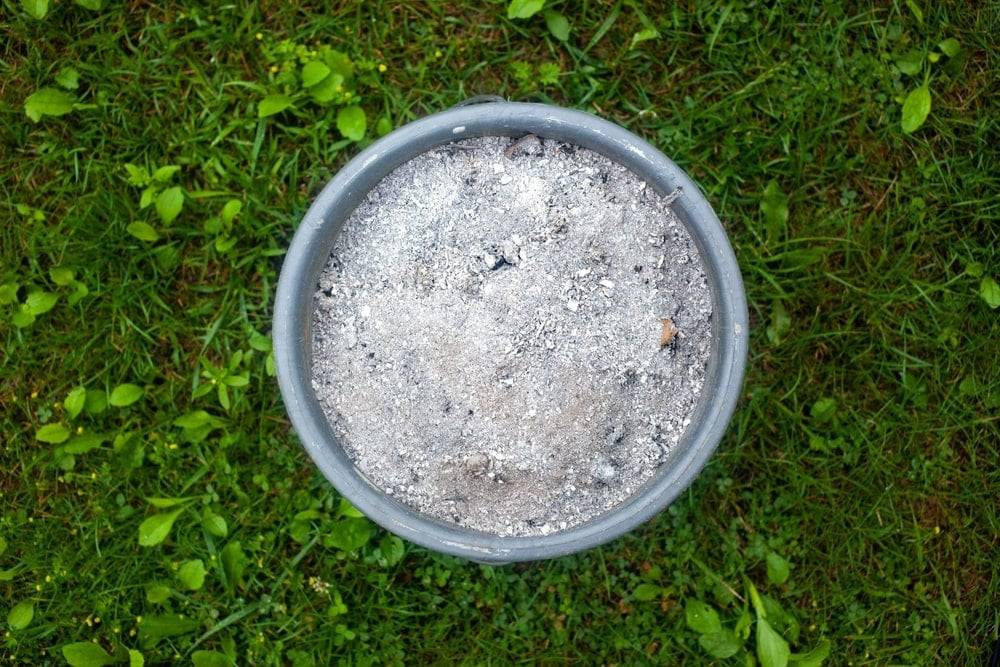 If you've gone for a wood or charcoal fire pit, this is an old-but-gold way to keep the ash contained.
At least one day after using your fire pit, collect all the ash and debris into the bucket, and voila! A squeaky-clean patio for you.
Nothing says summer like the sound and smell of a sizzling BBQ. So, why not declare it summer? Get the fire pit's ambience with the bonus of some proper grilled grub by popping a grill rack on top of your fire pit.
Our round MgO fire pit and fan-favourite copper rim fire pit come with grill racks, but they're also widely available online if you've got your eye on another fire pit!
BBQ grill
Lava rocks
You'll need to build roughly a 5-inch layer of lava rocks – either underneath the logs if you're using a wood fire pit, or straight into the fire pit if you're using gas. Although primarily used to give that authentic aesthetic and ambience, they also distribute heat evenly. This protects your fire pit from heat damage while keeping the fire burning longer. What's not to love?
Garden furniture covers
While we wish we could sunbathe all year round, the British weather usually has other ideas. That's why we recommend popping a cover over your fire pit when it's not in use. Even if no rain is forecast, it's always worth being on the safe side!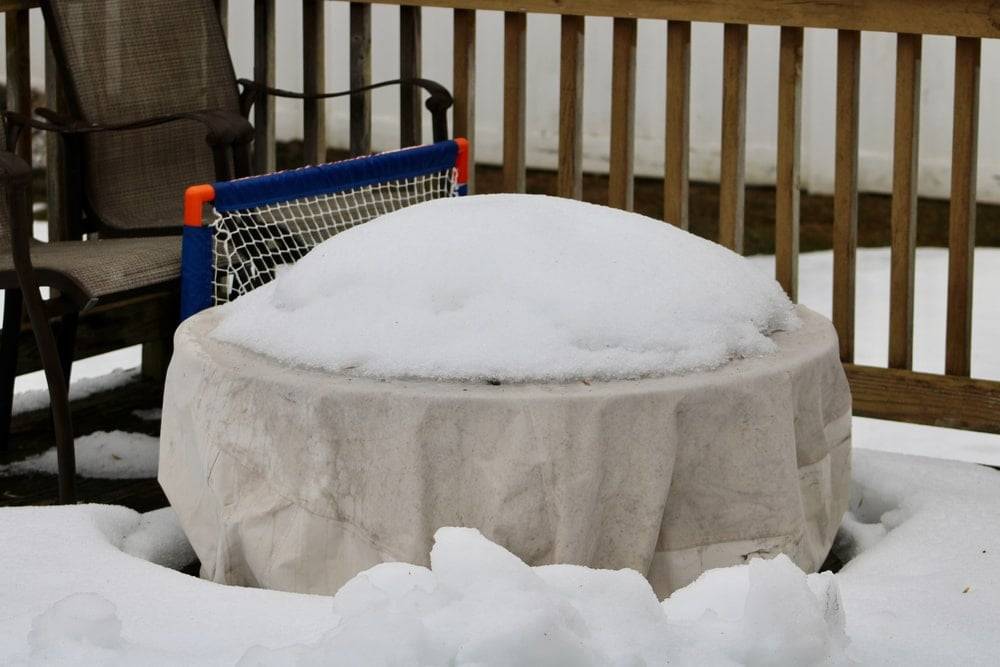 ---
We won't keep you waiting any longer! With these fire pit safety tips and tricks, you're ready to set up your fire pit, get the BBQ supplies in, and throw your next garden party in style. With summer fast approaching, your garden will be the hottest spot in town!
For more handy how-to guides, check out the VonHaus Edit today!
2023-04-05 13:44:00
0 viewed