Sub-zero grilling: How to host a winter BBQ
We're all itching for some sun for the year's first barbie – but who said you need the sun?
After all, we all know how unreliable the British summertime can be, so don't hold your breath for the 'perfect BBQ day' and get grilling in the snow!
Don't worry; we'll guide you through the process, sharing our top winter BBQ tips to get you cooking under the stars.
Welcome, friends, to the world of winter BBQs.
Warming winter BBQ ideas
When it comes to good grilled grub, you can't go wrong with the classic sausage, burger, and veg skewer combo. But a spicy kick might be in order if you fancy mixing things up.
Mix the following ingredients for a spicy BBQ seasoning sure to warm your cockles:
½ cup brown sugar
½ cup paprika
1 tbsp chilli powder (or more if you dare…)
1 tbsp garlic powder
1 tbsp onion powder
1 tbsp salt
1 tbsp ground black pepper
1 tbsp cayenne pepper.
Drinks for a winter BBQ
You can't go wrong with the classics – fiery mulled wine, spiced hot toddies, and boozy hot chocs.
Think of all the things you love about the German markets and bring them home – after all, who said we can only indulge at Christmas?
There are alcohol-free alternatives to these traditional tipples, too. For mulled wine, swap the red wine with pomegranate or cranberry juice, add apple juice to your hot toddy instead of cider, or replace the hot chocolate's booze for your favourite flavoured syrup, along with all the indulgent extras (it goes without saying).
Either way, you and your guests will be happily sipping all night long.
Winter BBQ, cosy vibes
Here's how to get cosy when BBQing under the stars in winter:
Pitch the gazebo, hang some warm fairy lights for ambience, and scatter a few heated throws. Now you've got yourself a snuggly set-up to settle down and chat the night away.
BBQ in winter: light it up
While the BBQ will provide some warmth, consider a patio heater or fire pit. Most fire pits come with a BBQ grill, so you'll get the best of both worlds while huddling around the comforting flames.
Welcome to your very own version of the classic toasting marshmallows-on-the-bonfire scene.
Protect the grill
A BBQ in winter – what could go wrong? Prepare yourself for rain and snowfall with a durable BBQ shelter.
Perfect all year round, you can remove the shade when it's sunny and leave it on in winter.
But if it's simply too cold to hang out outdoors all night, you can finish cooking and take the feast inside, before heading back out for toasted marshmallows (non-negotiable).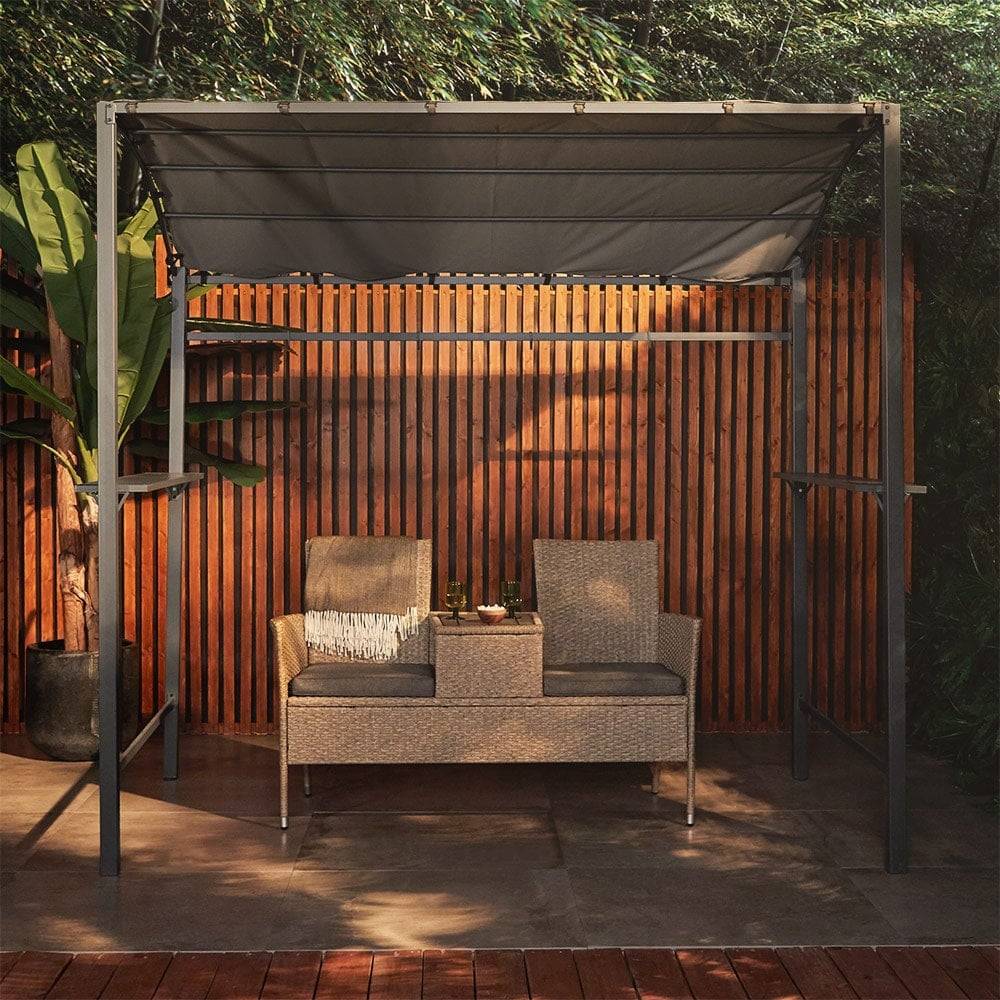 ---
Now you're all for a winter BBQ in your new cosy hub!
And while sub-zero grilling isn't for everyone, a winter BBQ guarantees to liven up the slog between Christmas and Easter, bringing your loved ones together to cosy up, catch up, and eat up!
2023-03-06 11:46:00
0 viewed