5 media wall ideas for a stylish tech hub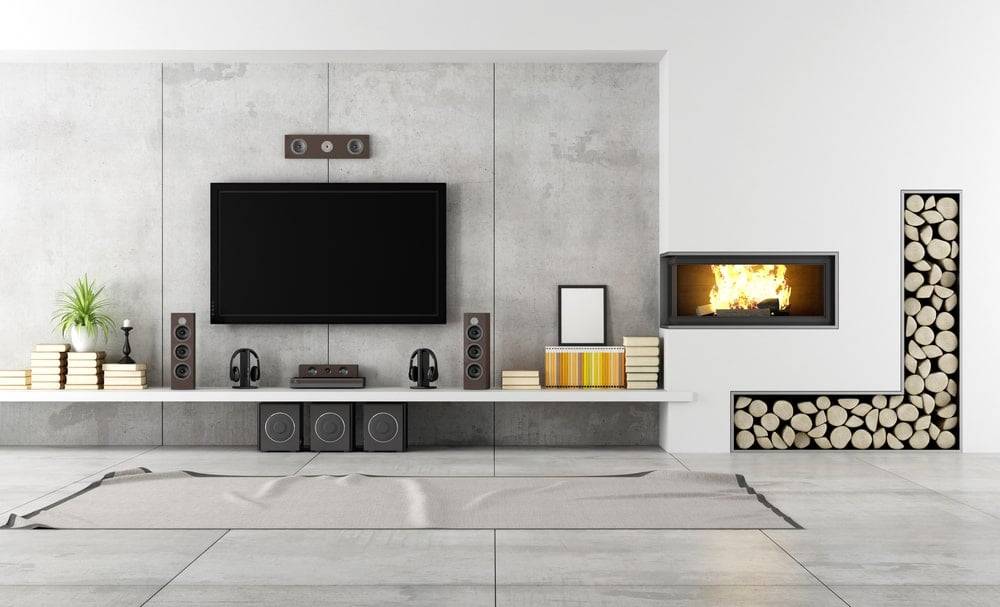 Did you know us Brits spend three hours a week watching the box?
But if you're tired of staring at a blank wall while watching TV or want to save space in the living room, why not create a media wall?
These tech havens put all your entertainment in one place, switching seamlessly from Netflix sagas to your favourite music and games.
In this article, we share five nifty media wall ideas before diving straight into media wall design.
But let's start with the basics: what is a media wall?
What is a media wall?
Simply put, a media wall is an assembly of devices set on or within a wall.
Most feature a TV above an electric fireplace, but the possibilities are endless. Games consoles, speakers, set-top boxes – media walls can incorporate all your favourite tech.
Style points aside, you'll also bid farewell to that tangled mess of cords! Now, that's entertainment.
Ready to get inspired? Here are some nifty media wall ideas to transform that humdrum room into a stylish tech hub.
#1 The Bookshelf Media Wall
Bookworms, this one's for you.
The bookshelf media wall writes a new chapter in living room lore, combining your love of literature and film.
This dual design incorporates a bookshelf into the media wall, storing those life-changing novels and not-so-life-changing self-help books.
If music is more your thing, swap the paperbacks for vinyl.
#2 The Custom Built-in
If you're a technophile, consider a personalised media wall. This will allow you to curate a media wall tailored to your interests. Avid gamer? Mount your console to the wall. Music aficionado? Invest in some top-of-the-range speakers so your tunes are pitch perfect.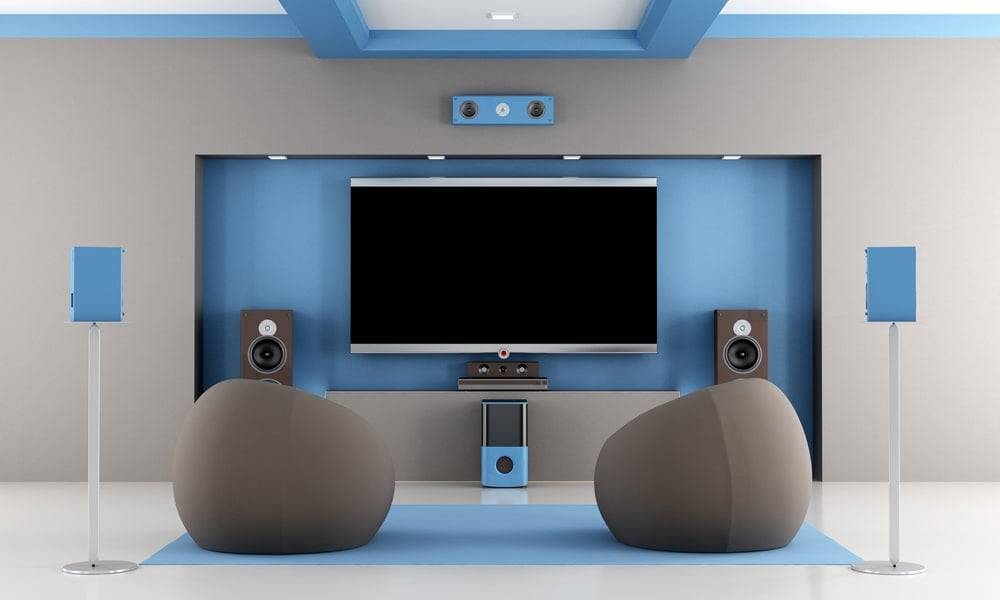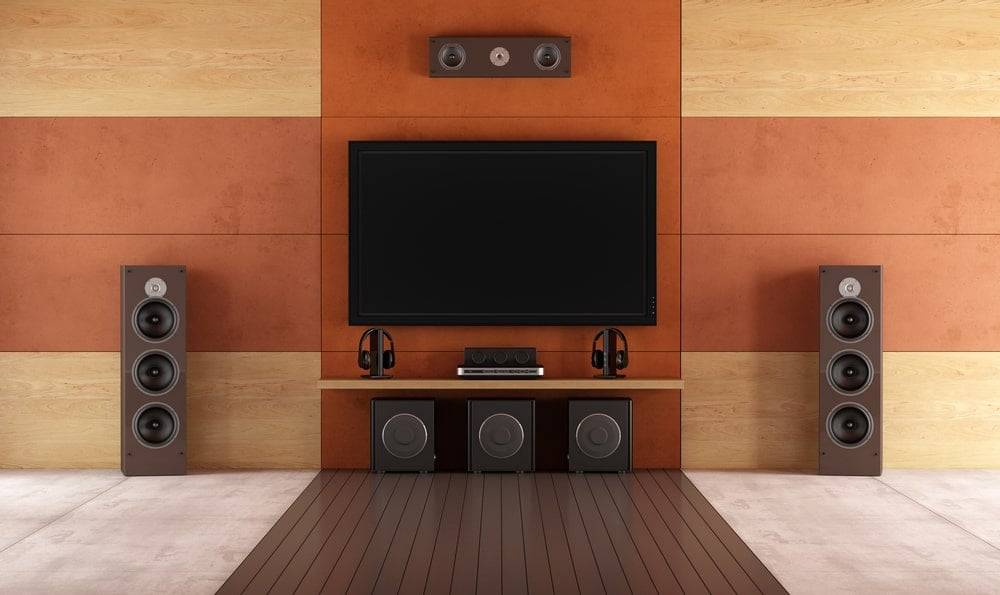 #3 The Floating TV
A hugely popular TV-on-wall idea, the floating TV creates the illusion of a TV suspended in mid-air. Aside from its clean, contemporary aesthetic, this media wall design frees up floor space, making it perfect for smaller living rooms.
#4 The Fireplace Wall
Illuminate your living room with a flaming focal point. A modern electric fireplace or stove heater sets the scene for epic movie marathons.
#5 The Artistic TV Feature Wall
Turn your TV feature wall into a work of art with an artistic feature wall design. Incorporate artwork, shelving, and other decorative elements to create a media wall that is both functional and visually stunning.
How to design a media wall
Feeling inspired? Great! But there are a few things to consider before you start curating your media wall.
First, consider the size of your room and your TV. You want your media wall to be proportional to your space and not overcrowd the room.
Second up, storage. Your media wall should have ample storage for all your media devices and accessories. If you're pushed for space, consider installing shelves, drawers, or cabinets to keep everything organised.
Finally: unleash your creativity. A media wall makes a statement; what do you want yours to say?
Some striking wall art is a good start – but make sure it's something you'll want to look at every day!
On the other hand, you might want to make it a bit more personal.
If so, dig out some treasured family photos and trinkets from your travels. Or that tatty teddy you won't get rid of ; )
---
Don't settle for a drab, lifeless wall. Showcase your tech and save valuable space by following these creative TV-on-wall ideas.
Whether you're a bookworm, gamer, or music lover, there's a design for you – and if we haven't listed it here, create your own!
Whatever media wall design you choose, you'll bid farewell to messy cords and welcome a sleek and modern setup.
So, what are you waiting for? Get inspired and start curating your dream media wall today!
2023-03-15 08:25:00
0 viewed