6 ingenious ways to use a leaf blower
Golden hues, tumbling leaves, woolly jumpers, and creamy hot chocolate – autumn is here, folks!
And if you're green-fingered, that means one thing – preparing the garden for the long winter ahead.
But can you do it on a budget? Say, with an all-in-one tool that does everything from gathering leaves to cleaning the car?
Enter the VonHaus 3-in-1 leaf blower, which doubles as a garden vacuum and moonlights as a mulcher!
Here's how:
Modest moniker aside, leaf blowers make garden maintenance a breeze, saving you time, effort and those all-important pennies.
Still on the fence?
Check out these six ingenious ways to use a leaf blower, and we'll meet you in the final paragraph ; )
But before we crack on, let's recap how to use a leaf blower to ace its primary function: clearing leaves.
How to use a leaf blower
What you'll need
Leaf blower
Garden rake
Compost bin
Tarp (optional)*
*The following instructions assume you have a sheet of tarp, but you can still clear leaves without it!
Here's how to use a leaf blower in six easy steps:
1. Lay the tarp
Spread the tarp on the grass, pinning the corners down with bricks. Don't worry about any leaves under the tarp; we'll get to those later.
2. Blow the leaves onto the tarp
Starting at the far left-hand corner of your law, blow the bulk of the leaves onto the tarp. Don't worry about stragglers, you don't need to shift every leaf.
3. Remove the leaves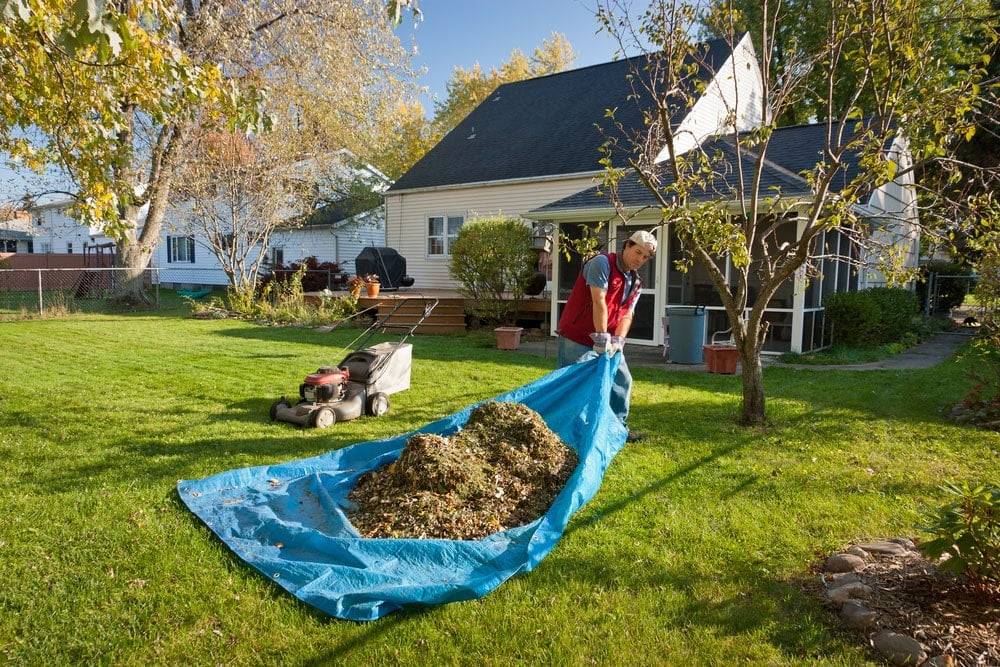 Once you've got a pile of leaves on the tarp, fold the tarp over it and drag it to the compost bin.
4. Compost the leaves
Deposit the leaves into your compost bin.
5. Repeat the process
Repeat steps 1-4 for all corners of your garden, finishing in the middle.
6. Remove any stragglers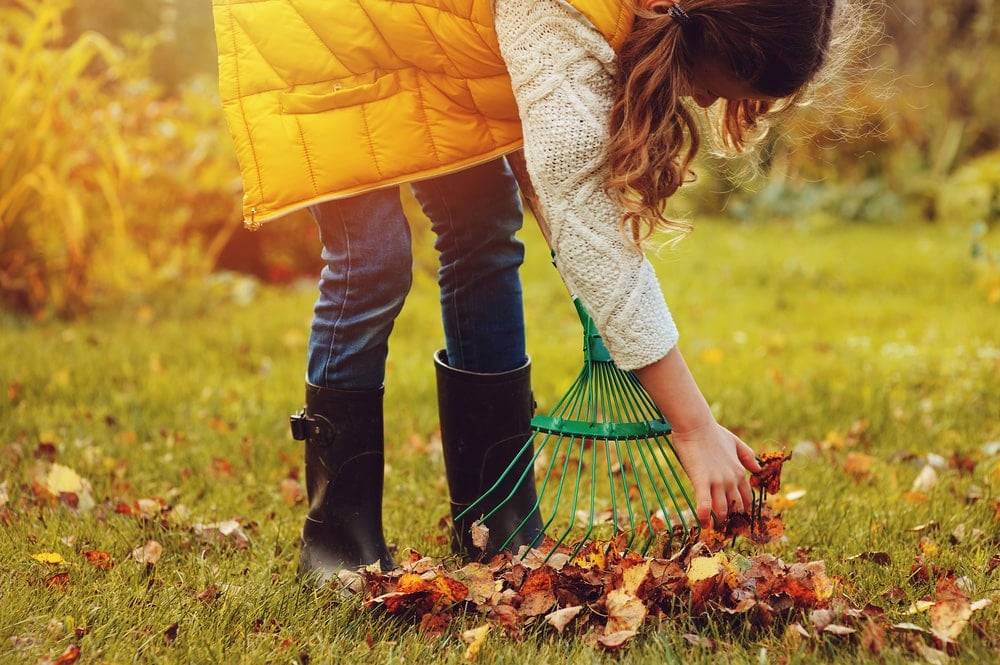 Rake any remaining leaves into a pile and pop them in the compost bin.
---
Now you've nailed your leaf blower's primary function, let's see what else this nifty tool can do!
6 ingenious ways to use a leaf blower
#1 Clear the decks
Aside from leaves, leaf blowers are ideal for blowing grass cuttings and loose dirt from your deck or path, saving you time and effort on brushing and raking. Ideal if you've just mowed the lawn or planted fresh flowers.
#2 Clean your garden power tools
After trimming the hedge or scarifying your lawn, your machine will likely be clogged with grass.
Not to worry; your trusty leaf blower will take care of this by:
1. Blowing the grass cuttings off the tool's blades
2. Drying the machine after you've hosed it down
A handy two-in-one feature to maintain your other garden power tools!
#3 Clean the car
That's right; leaf blowers also double up as car blowers!
You can get rid of dust, debris, and crumbs from the kids' car seats by opening all the doors and blasting the interior with your leaf blower, paying close attention to tight corners and crevices.
When you're done, pop open the boot and repeat the process.
After cleaning the interior, give the chassis a good power wash before drying it with your leaf blower. This prevents the dirty spots that often result from natural air drying – just make sure you wear old clothes and wellies, as things can get a bit messy!
But that forecourt sheen is worth it, promise!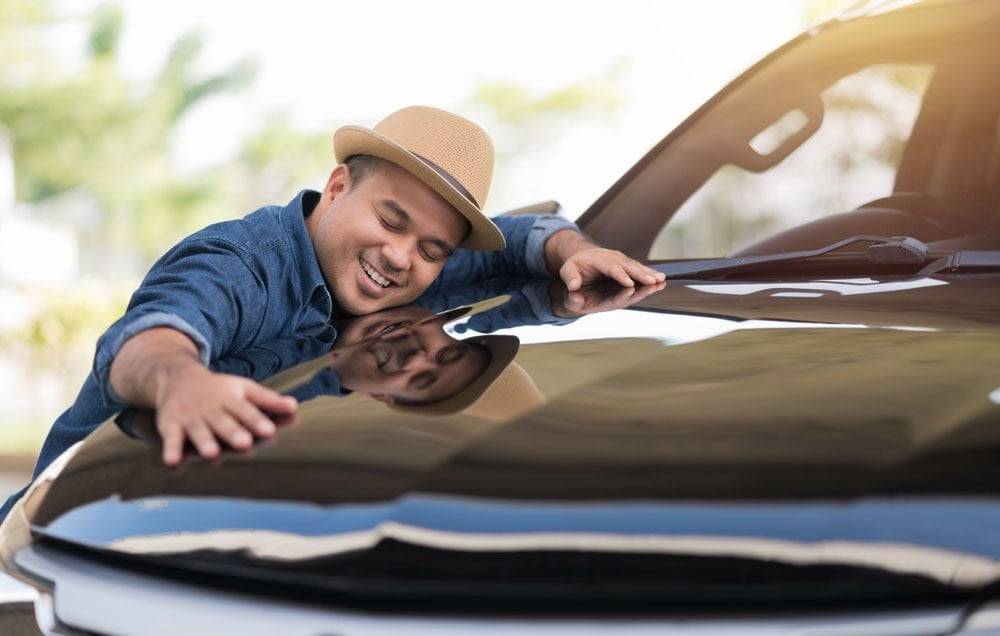 #4 Threading wires
Threading wires through piping can be a nightmare, but it's another tough task made easier with a leaf blower. Just tie a weight to the wire (e.g., a piece of sponge), and use the blow setting to blow it through the pipe.
Simple but incredibly effective.
#5 The secret snow blower
Many of us put our leaf blowers into storage after the autumn tidy, but they work mighty well as snow blowers, too!
While not as powerful as a genuine snow blower, leaf blowers are ideal for clearing light snow from paths, driveways, and the car.
#6 Cleaning the gutters
Blocked gutters can cause flooding; in winter, icicles can form and cause the guttering to break.
Solution? Grab a lightweight leaf blower and clear the debris before it settles – a quick, painless solution to a once-tricky chore.
Do this once every three months to keep your gutters clean and efficient.
---
So, there you have it, six clever uses for a leaf blower that secures its must-have status for green-fingered gardeners.
Can you think of any more? Let us know in the comments!
And if you're after more handy how-to guides or inspiration for your next DIY project, head to our blog – your one-stop info shop for everything home and garden.
2022-10-11 13:51:00
0 viewed