Corner garden ideas for a dreamy sanctuary
Your garden is perfectly pruned and full of your favourite furniture, but still, something is missing.
Well, it's your lucky day, because we have the answer to your garden quandary:
A garden corner renovation.
Today, we share some innovative corner garden ideas to transform your outdoor space into a dreamy sanctuary.
Stick around for some nifty corner patio ideas, tips on building a rockery, and how to illuminate that gloomy garden corner.
Here we go...
Build a corner rock garden
Pairing rocks and greenery, a rock garden will add a beautiful, earthy touch to your garden.
And knowing how to build a rock garden, whether subtle or bold, is an invaluable skill to have as a gardener.
The process is easy; all you need is:
Rocks (Buy them or use large rocks found locally)
Mulch/soil
Plants
How to build a rockery
1. Set your rock garden's perimeter with rope before placing anything down
2. Layer the rocks to your preferred height, ensuring they fit together tightly enough to avoid collapsing
3. Once you're happy with the base rock structure, add soil and your plants from their pots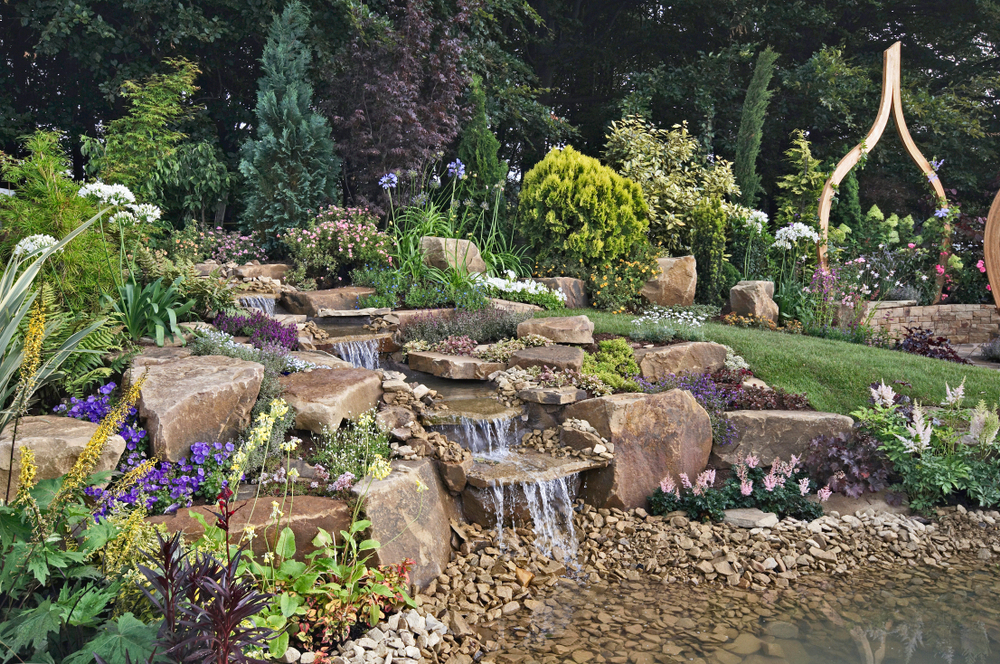 Get zen with a water feature
Water features bring a slice of zen to your garden, giving you a focal point to reflect amid soothing ambient sounds.
To create a blissful corner garden, pop your water feature in front of a garden bench to take it all in. And if you're often out after sundown, try a water feature with lighting and bask in the warm glow.
A space for hanging out
Make your garden the hottest ticket in town by cracking out your power tools.
Consider building a bar (here's how), adding speakers, and voila: your own drinking den.
Garden sofa sets and benches will give everyone a comfy place to sit – offering a much-needed respite after dancing in the moonlight!
A space for (literally) hanging out
Picture the scene: a warm summer evening, gently swaying on your hammock, immersed in a novel.
Well, why not make it a reality with a hammock, hanging chair, or swing seat?
For extra balmy days, pick up a shade sail to protect against the sun's relentless rays.
Illuminate a shady corner garden
If your garden corner is shrouded in shadows, look no further; we have some shady garden corner ideas to brighten your space.
Patio heaters are the perfect solution to darkened corners, emitting cosy warmth while casting a warm orange glow.
But if it's soft ambient light you're after, an LED water feature is just the ticket.
Create a second lounge in your garden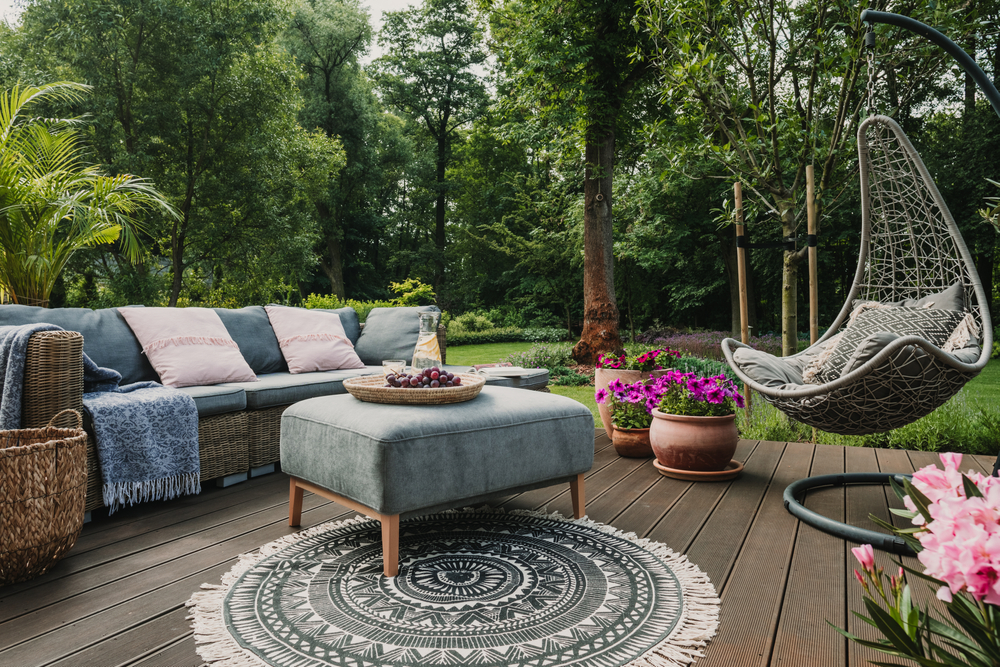 Experiment with designs
You can tailor these corner garden ideas by adding your own theme – think tropical, minimalist – anything you choose!
Just ask yourself if you want a modern corner garden design or something a little more rustic.
---
When working on your dream garden, renovating the corner is often the final piece of the puzzle.
Whether it's a soothing space to relax or the spot the party culminates, a garden corner makeover is really a no-brainer.
What corner garden tips do you have? Spill your secrets in the comments below!
And for more tips, tricks, and inspiration, head over to our blog.
2023-02-02 09:46:00
0 viewed