Is rattan waterproof and can you leave it outside?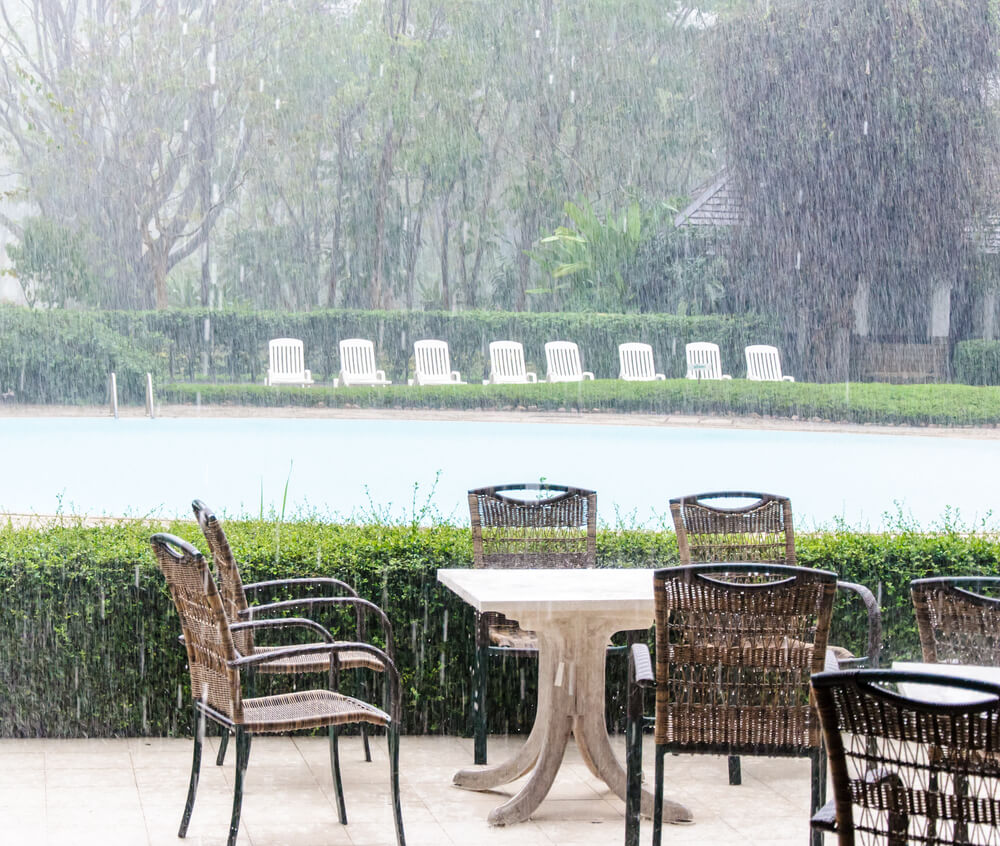 Rattan furniture has become a go-to choice for homeowners thanks to its lightweight versatility and relaxed vibes. Whether indoors or out, rattan imbues space with warmth and charm – but the question remains:
Is rattan waterproof, and how do you look after it?
Well, friends, that depends. There are two types of rattan you see, each with different properties.
Today, we'll dive deeper into rattan, exploring the two types, their unique properties, and how best to care for them.
And yes, we'll answer the burning question, too!
The two types of rattan
There are two types of rattan: natural rattan and a synthetic version blended with polyethylene. The latter is often referred to as polyrattan, plastic rattan or synthetic rattan.
What is the difference between natural and polyrattan?
The biggest difference is that polyrattan generally lasts longer than natural rattan. Why? Because plastic rattan is UV-resistant (so it won't discolour in sunlight), making it an excellent choice for garden furniture.
You can use natural rattan outside, too, but you should store it indoors when the weather is cold or wet.
How to care for rattan furniture
You can clean both types of rattan with a damp cloth or sponge, but be careful when handling natural rattan – it needs a lighter touch.
To get into small crevices, scoop washing-up liquid bubbles onto a clean toothbrush and gently scrub stains and loosen any dirt trapped in the weave.
Been a bit too heavy-handed? Don't worry; our guide to repairing rattan will have it fixed up in no time!
So, is rattan waterproof, and can I leave it outside?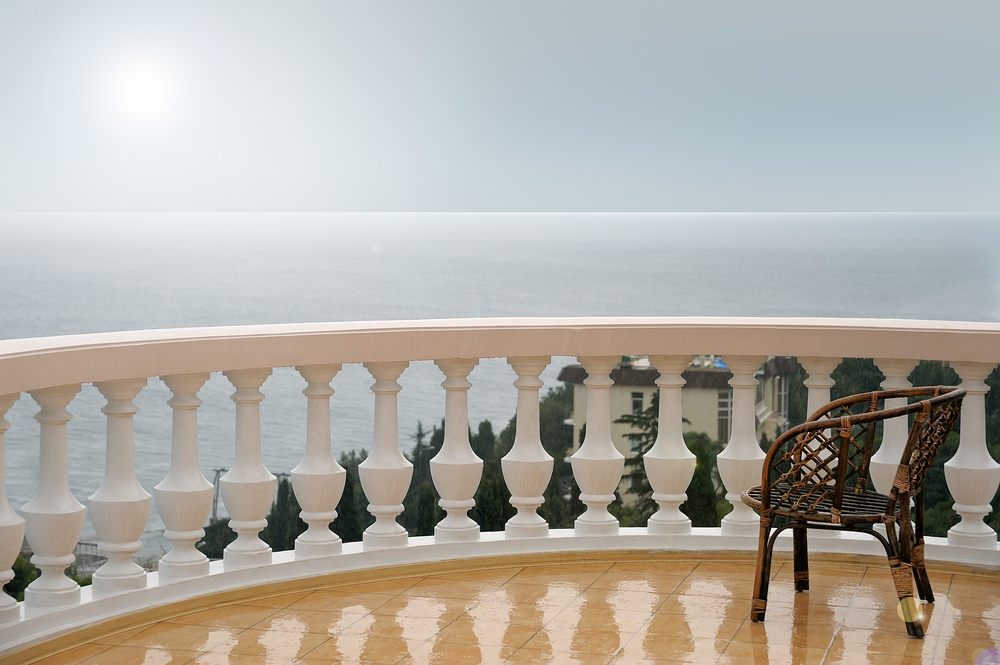 Polyrattan can withstand frost, rain and sunlight – but it's not invincible. So it'll still attract mould and mildew if you don't clean it regularly.
We recommend popping a cover over it to keep it in tip-top shape. Better still, store it indoors in your shed, garage or conservatory.
Natural rattan, on the other hand, isn't waterproof and is best used on dry days and stored inside when you're done.
How does rattan compare to wooden or metal garden furniture?
Plastic rattan is robust and resilient. Here's one way of thinking of it.
If you left three garden sofa sets outside during winter: one metal, one wooden, and one polyrattan, the rattan set would likely be in the best shape come spring.
But do regard this as a thought experiment!
Some rattan furniture combines materials, too. These rattan chairs and bistro sets sit on lightweight yet sturdy steel frames, making them easy to move around and clean.
Is rattan furniture eco-friendly?
Rattan is a fast-growing plant native to Asia and Africa. It grows around larger plants and trees in tropical climates, so it requires regular harvesting to relieve pressure on local forests.
Fortunately, its rapid regrowth provides local communities with a reliable source of income, making it sustainable and eco-friendly. Win-win!
---
Summing up, rattan's waterproof properties depend on the type of rattan.
Synthetic rattan is waterproof, making it ideal for outdoor use, while natural rattan isn't, so it's best stored indoors in cold or wet weather.
Regardless of the type, it's essential to take proper care of your rattan furniture. But don't worry – that's the easy bit. It's choosing your favourite piece from our stunning range that's tricky!
Remember, we're always here to help, so leave a comment if you'd like any further info, or visit our blog for more home and DIY insight.
Until next time, friends!
2023-02-20 12:14:00
0 viewed